Army colonel in Japan suspended; civilian deputy reassigned
by
Seth Robson
June 18, 2013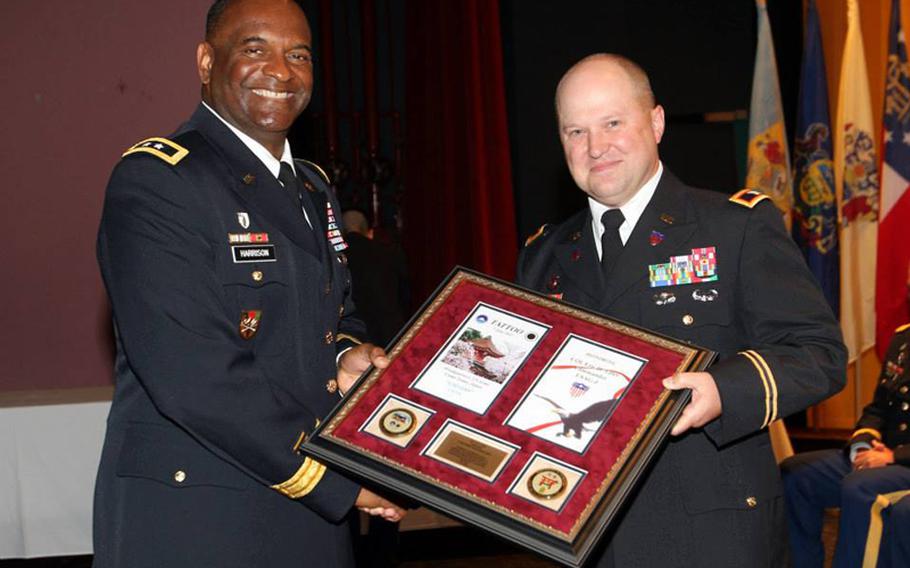 YOKOTA AIR BASE, Japan — The U.S. Army has suspended more officials at its Tokyo headquarters pending the outcome of an investigation into alleged misconduct, officials say.
The Army confirmed this week that Col. Eric D. Tilley, commander of U.S. Army Garrison Japan, has been suspended and that his civilian deputy, Jeffrey Wertz, has been "temporarily detailed to other duties locally."
"Col. Tilley was suspended pending the outcome of an investigation into alleged misconduct," garrison spokesman Slade Walters said in an email. "I don't have any specific information on allegations or ongoing investigations. No additional details are available at this time."
An acting garrison commander and a deputy are in place and the suspensions have not affected day-to-day garrison operations, he said.
Walters said the actions were not related to the suspension earlier this month of Maj. Gen. Michael T. Harrison, commander of U.S. Army Japan, for allegedly failing to report or properly investigate a sexual assault claim.
Harrison's suspension followed inquiries from Stars and Stripes into allegations that a senior U.S. Army officer sexually assaulted a female Japanese civilian employee working at the USARJ headquarters at Camp Zama. The woman said that when she complained to the officer about his behavior, he replied that Harrison looks out for him.
Sources at Camp Zama said several other high-ranking officers also have been suspended. Maj. Kevin Toner, U.S. Army Japan public affairs chief, said he could not confirm or deny that; and he referred questions to the Department of the Army in Washington.
A Department of the Army public affairs official said Tuesday he had no information about suspensions at Camp Zama.
---
---
---
---