Army brings back PT test for career advancement course entrance
by
Jon Rabiroff
November 9, 2012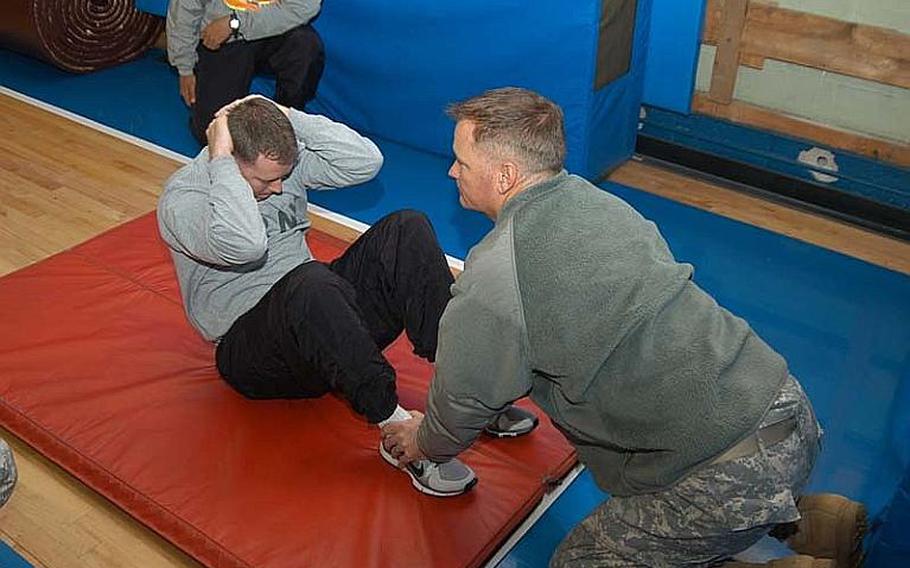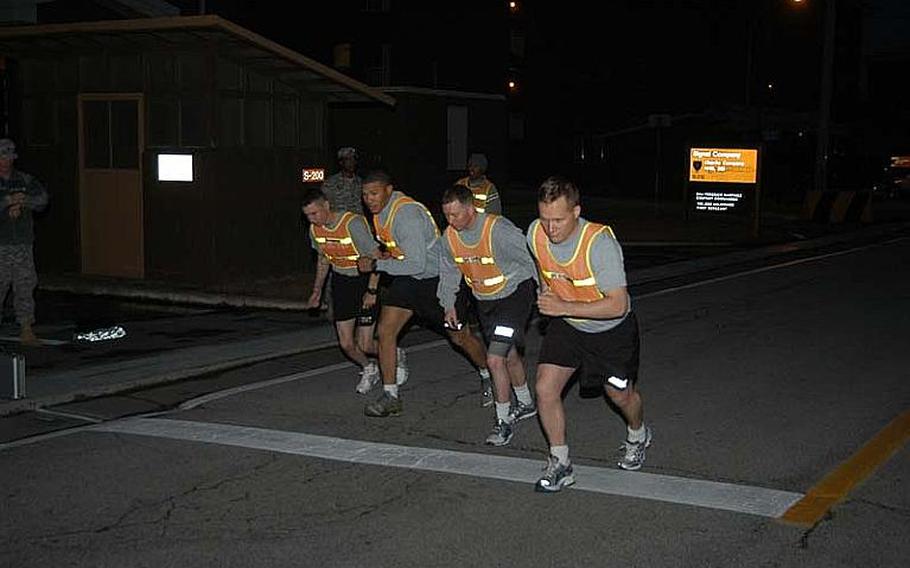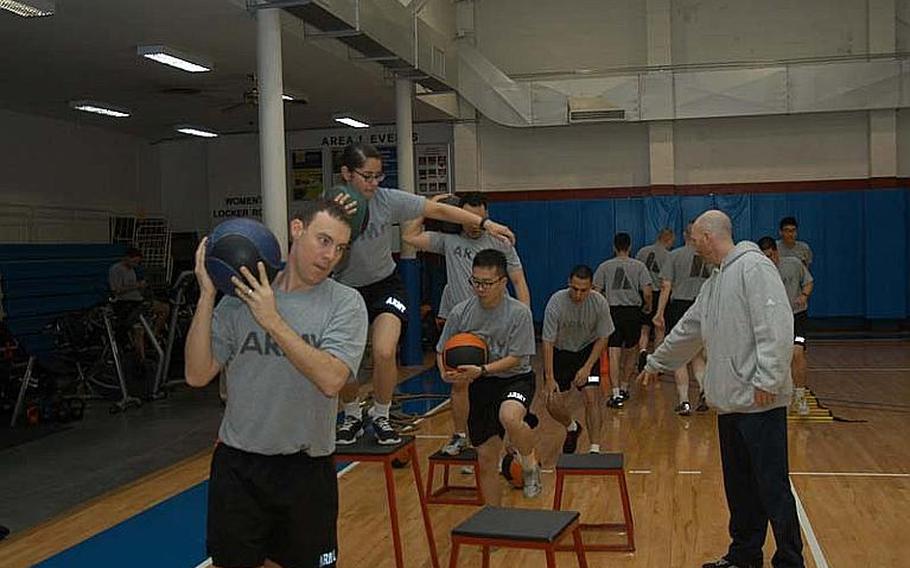 SEOUL — When Sgt. Davis Hirschfeld heard the Army was reinstituting physical fitness standards this month for soldiers entering professional military education courses, he essentially responded with a tried and true exercise — the shoulder shrug.
"As a soldier, you need to be fit and, to be a leader, you need to lead from the front," said the South Korea-based 2nd Infantry Division soldier who will soon head to the Warrior Leader Course. "In order to do that, you have to be able to pass the (Army Physical Fitness Test) to go to school to get that training."
Citing the demands placed on the military by the wars in Iraq and Afghanistan, the Army in 2007 waived the requirement that soldiers meet physical fitness standards in order to get into PME courses.
"This ensured soldiers attending these courses received the required education and relevant operations and combat skills training, regardless of temporary physical fitness issues or post-deployment recovery and reset cycles," Brig. Gen. Todd McCaffrey, director of Army training, was quoted recently as saying. "We accepted this risk rather than send an untrained or unschooled soldier back to their units."
With the war in Iraq over and the one in Afghanistan winding down, the Army decided it was time to reinstate those standards — which require soldiers to meet height/weight guidelines and benchmarks for pushups, sit-ups and a two-mile run, which vary according to age and gender.
Aside from the Warrior Leader Course, PT standards need to be met for soldiers to attend the following courses: Senior Service College, Sergeants Major Academy, Joint Special Operations Forces Senior Enlisted Academy, Captains Career Course, Intermediate-Level Education, Warrant Officer Advanced Course, Warrant Officer Staff Course, Warrant Officer Senior Staff Course, Advanced Leader Course and Senior Leader Course.
Those who fail the initial fitness test or height/weight screening will be given a second chance to pass seven to 24 days later. Those who fail both will be removed from their courses and deemed to have "failed to achieve course standards."
"I would hope it's not going to impact a majority of the military, or any significant percentage, because I surely believe every unit I've been affiliated with has been going by those standards anyway," 2nd Infantry Division Command Sgt. Maj. Ann Sydnor said. "I really don't think it's going to affect a huge population because I don't think that units in general changed their requirements."
Sydnor said she thought the Army never should have waived the PME fitness requirements in the first place.
"If you're deployed for 15 months, yeah, of course you might not be a 300 on your PT test, but you still have a minimum standard to maintain, and I wholeheartedly believe that," she said.
"I was deployed three times during that … (and) I was able to maintain and not let myself go," she said. "So, that fact that they're going back to the basics is great as far as I'm concerned."
Even during the time the PME standards were waived, Sydnor said, 2ID required soldiers to meet the fitness requirements 30 days before being sent to take their courses.
"For us to send them, they have to pass," she said.
Just after recently completing his fitness test in advance of his planned trip to Warrior Leadership Course, Spc. Devin Sanders said the reinstituted standards were much ado about nothing as far as he was concerned.
"I really didn't have any reaction because I knew I would pass the standards," he said. "It's always been the Army standard, so…"