Afghan who crashed truck where Panetta landed dies
By
carrollc@stripes.osd.mil Chris Carroll
March 15, 2012
---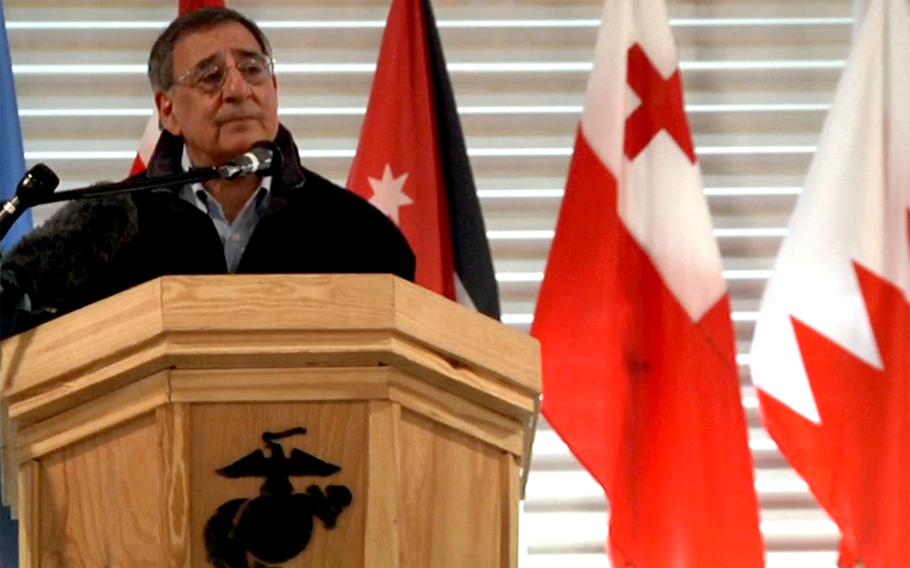 KABUL — An Afghan man who barreled onto a runway in a stolen truck and set himself on fire just as Defense Secretary Leon Panetta was landing in Afghanistan has died of his injuries, the No. 2 U.S. commander in the country said Thursday.
"He passed away in medical care this morning," said Gen. Curtis Scaparrotti. "His burns were extensive."
A military official said investigators were unable to speak with the man before his death, leaving many unanswered questions about the bizarre security breach at Bastion Air Field in Helmand province, where Panetta met with troops Wednesday.
Investigators don't know what motivated the man, a contract translator for NATO forces, to carjack a pickup and injure a British servicemember in the process. The man, whose identity has not been released, then tried to run over a group of U.S. Marines preparing for Panetta's arrival on the tarmac.
After the man crashed the stolen vehicle and ignited himself, a trained military dog chased and restrained the man, a senior defense official said, adding that the dog sustained minor burn injuries.
Scaparrotti resisted the idea that the incident was a direct attempt to target Panetta. The man wouldn't have known why the Marines were gathered or which of the cargo planes passing through the air field carried Panetta, he said.
"I personally don't believe it had any connection with the secretary's arrival," Scaparrotti said.
The incident nevertheless looked like a planned attack on servicemembers, and not simply an accident during the commission of a crime.
"I think he had an intent to harm," Scaparrotti said. "I think he tried to hit the people on the ramp."
After missing the Marines, the suspect crashed into a ditch. Though investigators determined he had no actual explosives with him, he may have had a bottle of fuel or other flammable liquid with him, Scaparrotti said.
Whether the man was intent on self-immolation or trying to set the car on fire is unclear.
"Those that were there described to me a puff of smoke and then the individual came out engulfed in flames," Scaparrotti said. "The security detachment there doused the flames, and we took him for medical care."
carrollc@stripes.osd.milTwitter: @ChrisCarroll_
---
---
---
---