Derelict church on US Army base in Germany soars again as home for bats
by
Immanuel Johnson
Stars and Stripes
October 6, 2021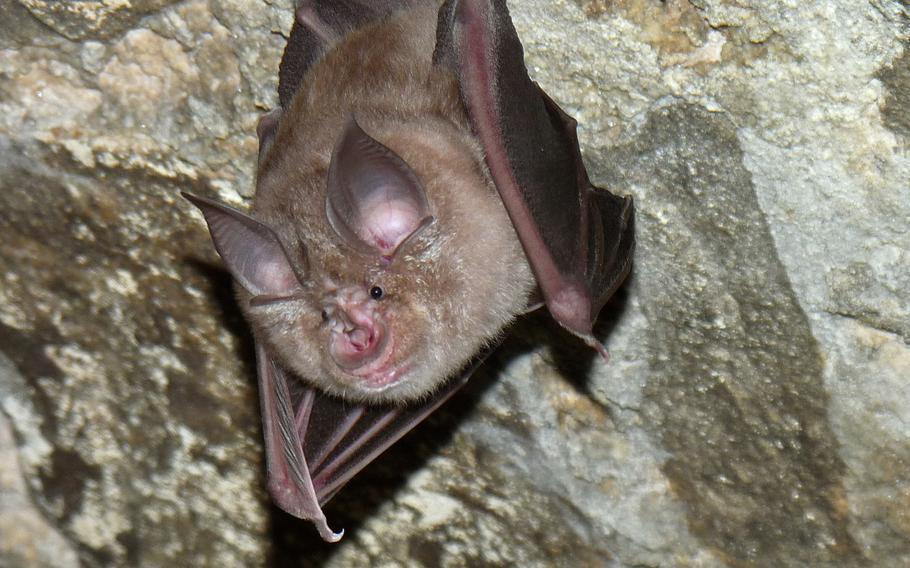 GRAFENWOEHR, Germany — The apse of a former church on a U.S. Army base in Bavaria has been transformed into a bat sanctuary — in every sense of the word.
Restoration of the St. Agid Bergheim Church in Hohenfels into a haven for a handful of bat species began in 2012, and with funding from the Defense Department, the Army began building a new apse onto the remnants of a 15th century Gothic chapel.
The holy bat habitat received a few finishing touches just before a Sept. 27 dedication ceremony attended by Army and German officials.
"The apse has been in the works since before 2019," said Gary Hart, the U.S. Army Europe-Africa, Hohenfels Integrated Training Area management coordinator. "The bats were in the church structure during the apse renovation process."
The 7th Army Training Command celebrated the rehabilitation of the Bergheim Church apse serving as a bat sanctuary with Germany's forest service, U.S. Army Garrison Bavaria, the Joint Multinational Readiness Center and Training Support Activity Europe.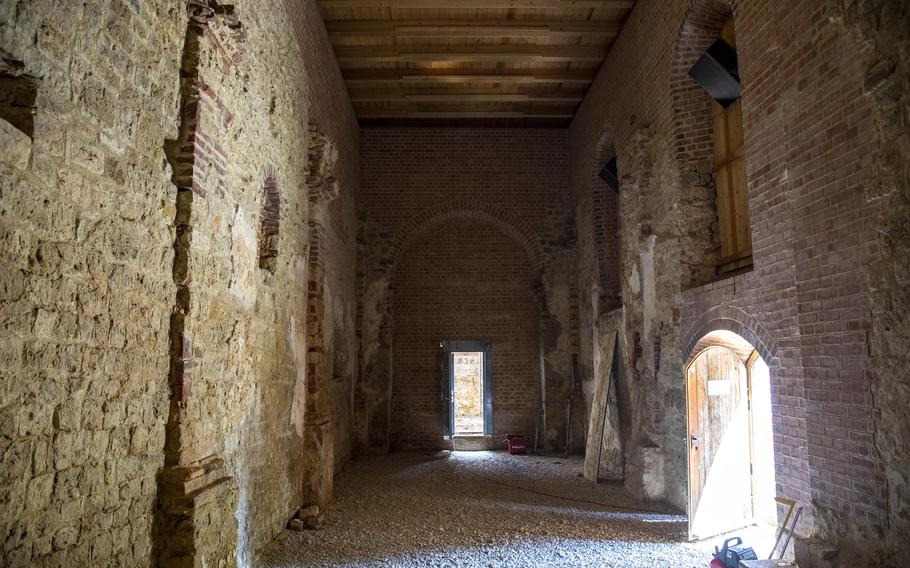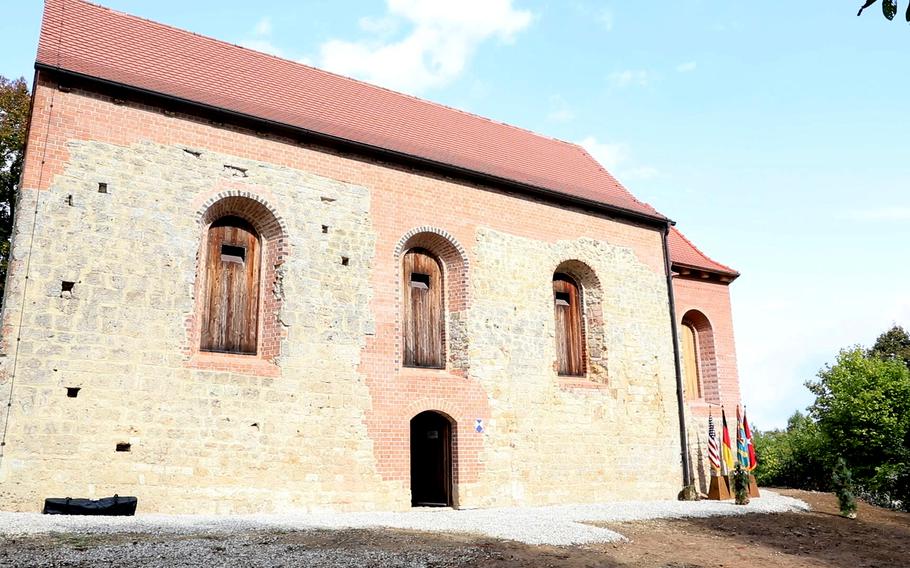 The project was geared toward protecting the population of greater horseshoe bats after a colony was discovered at the northern border of the Hohenfels Training Area in 1992, an Army statement said.
That colony has grown from just a few bats in 1992 to a few hundred, according to 7th Army Training Command data.
The greater horseshoe bat is the rarest bat species in Germany. Hohenburg, which is adjacent to Hohenfels, has the last reproducing greater horseshoe bat population in the country, said Juli-anne Jensen, a 7th ATC spokeswoman. The Bergheim church is their secondary home, she said.
Other species besides the greater horseshoe bat are finding the refuge to their liking. The apse also houses brown and gray long-eared bats, pygmy bats and pug bats.
The Hohenfels Training Area is home to 19 species of bats, five of which are federally protected.
In terms of home security, this bat sanctuary leaves little to be desired. Besides being situated on a U.S. military installation, it's constructed with walls that proved indestructible even when subjected to modern explosives.
The original Gothic chapel on the site was expanded into a Baroque church in the 18th century, said Markus Perpeet, the Hohenfels director of the German forestry service, or Bundesforst.
Safety concerns prompted the Bundeswehr to raze the church in 1972, but the Romanesque walls defied all attempts to blow them up. Further efforts to destroy the stubborn structure were called off, Perpeet said.
The bats enter and exit the apse via louver access points in the boarded-up windows of the church, Hart said.
He added that the sighting of three greater horseshoe bats during the Sept. 27 ceremony showed that the denizens had not been disturbed by the years of renovation work.
Officials said neither German nor American soldiers had ever used the building as a church. But thanks to some Army repurposing, it has an all-new congregation.