172nd soldier remembered as leader, father
by
Steven Beardsley
September 21, 2011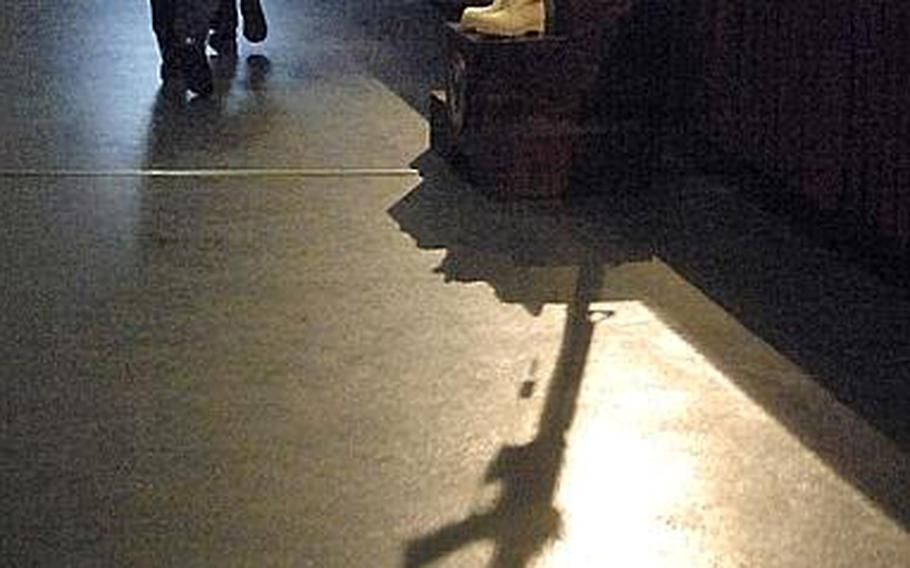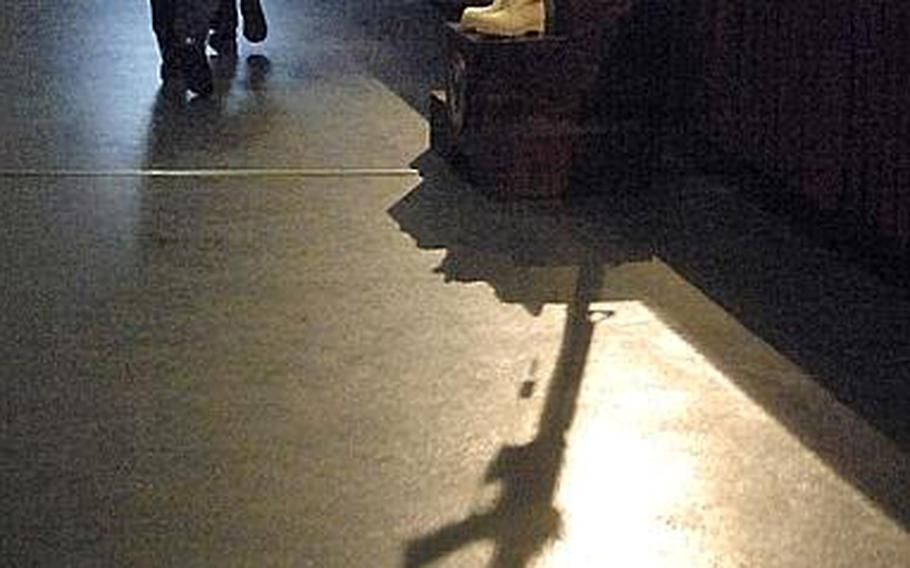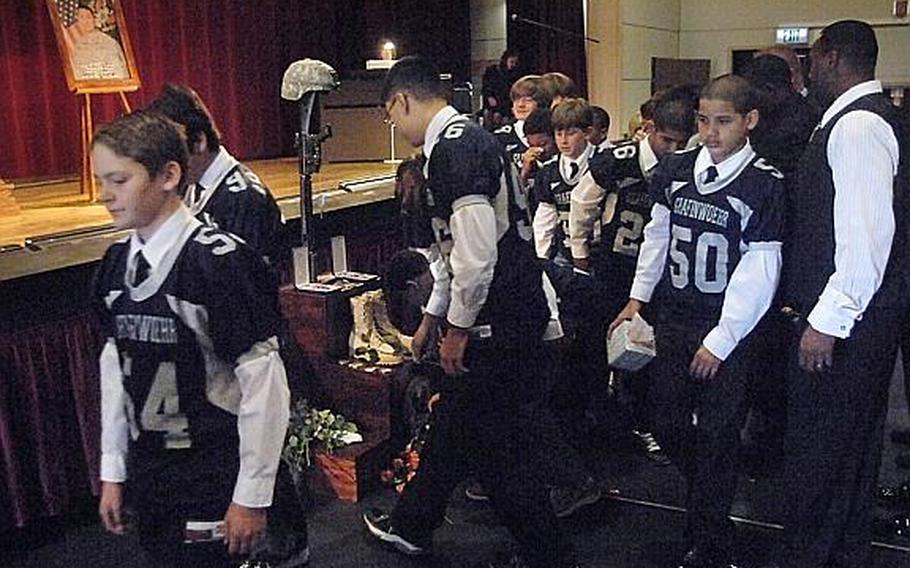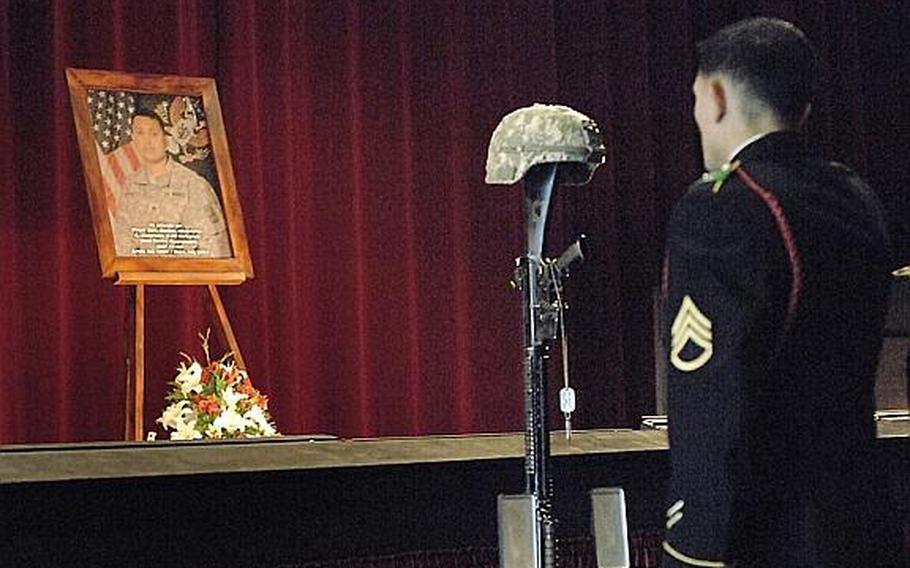 GRAFENWÖHR, Germany — He was a father, a football coach and a leader within his platoon. During a Wednesday ceremony, soldiers with the 172nd Separate Infantry Brigade remembered Staff Sgt. Daniel A. Quintana, 30, who died in combat on Sept. 10 in eastern Afghanistan.
"If you really wanted to know him, you would have to know the soldiers he developed, mentored and lead in combat," recalled Capt. DeShane Greaser, commander of Company C, 2nd Battalion, 28th Infantry Regiment, in remarks read by Capt. Christopher Dean, the company's rear-detachment leader.
Quintana, 30, a weapons squad leader with the 2-28, was killed by small-arms fire after insurgents attacked his patrol in Paktika province on Sept. 10, according to the Department of Defense and Quintana's father.
Known as "Staff Sgt. Q" or "Q" to fellow soldiers, Quintana was a former armor soldier in the brigade's 3rd Battalion, 66th Armor Regiment who converted to infantry during preparations for deployment.
In his remarks, Greaser recalled Quintana's sense of humor about the change.
"I don't know how many times I heard, 'Well sir, if I just had my tank …' " he remembered.
Quintana volunteered as an assistant coach with Grafenwöhr's youth football team, for which one of his sons played. Team members wore their jerseys to Wednesday's memorial, held at the post theater.
Quintana previously deployed to Iraq and served in the Air Force before joining the Army, his father said.
He leaves behind a wife, two children and a niece who lived with the family. A third child is due in January, according to his father.
The 172nd deployed in July for a 12-month tour in eastern Afghanistan.