YEAR IN REVIEW
Army bears brunt of DOD's reductions in Europe
by
Matt Millham
December 29, 2013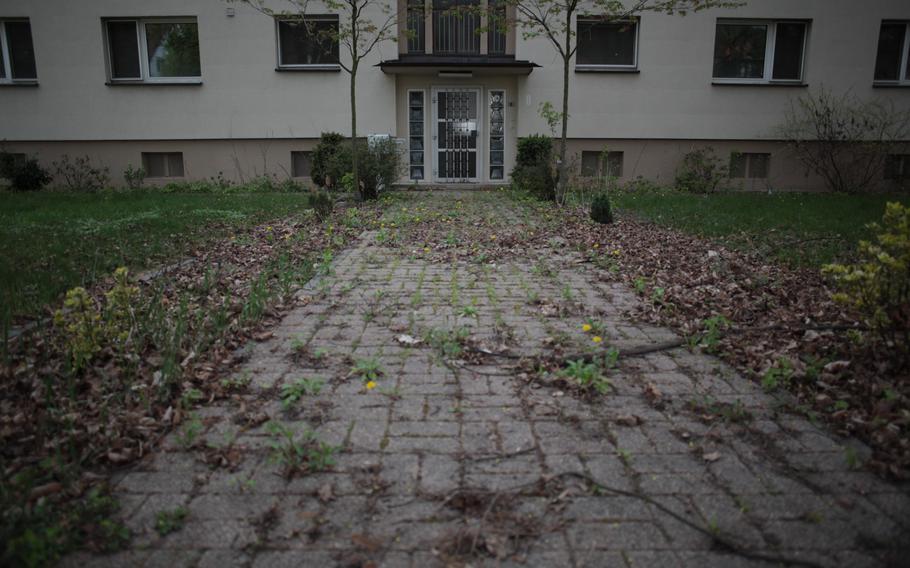 U.S. Army Europe bore the lion's share of Pentagon moves to shrink its European force in 2013, but some of its communities rebounded or even grew as the force rebalanced.
Baumholder, a community on life support after the 170th Infantry Brigade cased its colors there in 2012, bounced back as soldiers from the 16th Sustainment Brigade and other units moved in from bases that are closing.
Wiesbaden, which in 2011 lost its biggest tenant — the 1st Armored Division headquarters — got an even bigger replacement when U.S. Army Europe's headquarters moved in the spring.
On the losing end of that transaction was Heidelberg, USAREUR's headquarters since 1952. Not only did the Army move out, but NATO's Allied Force Command, which shared Campbell Barracks with USAREUR, deactivated, leaving Heidelberg without a military presence for the first time since World War II.
Altogether, USAREUR gave up a dozen installations in 2013, six from the Heidelberg garrison alone. Five more came from neighboring Mannheim, which will close entirely once replacements for the military prison and network switching center there are finished. An Army facility at the port in Rotterdam, the Netherlands, also closed.
Meanwhile Bamberg and Schweinfurt, slated for closure in 2014, were decimated by inactivations and relocations. Of the units left in those communities, all but one will inactivate in the next year. The surviving unit, an engineer company, will return to the United States.
Those unit inactivations are relatively small potatoes compared with the loss of two of USAREUR'S's major subordinate units. V Corps, which had survived earlier plans to close it down, inactivated in June after 62 years of continuous service in Europe and shortly after returning from its second deployment in Afghanistan.
At the other end of the longevity spectrum, the 172nd Infantry Brigade inactivated after just five years in Germany. While the unit didn't have a long history in Europe, it was the only active Army unit on the continent still armed with main battle tanks. With its inactivation, the last U.S. tanks were shipped home from Europe — a milestone after seven decades of American armor presence on the continent.
According to USAREUR, the command started 2013 with about 35,000 soldiers and will end the year with about 30,000. By 2017, the Army's footprint might cover as few as 58 installations in seven main communities.
The Air Force sent the only squadron of A-10 close air support jets it had in Europe back to the U.S. and inactivated its 603rd Air Control Squadron at Aviano Air Base, Italy.
The departure of the A-10s from Spangdahlem, Germany, leaves six squadrons of U.S. fighter aircraft in Europe — two in Italy, one in Germany and three in England.
millham.matthew@stripes.com Twitter: @mattmillham