Wilson: Air Force needs massive combat squadron boost to compete with Russia, China
---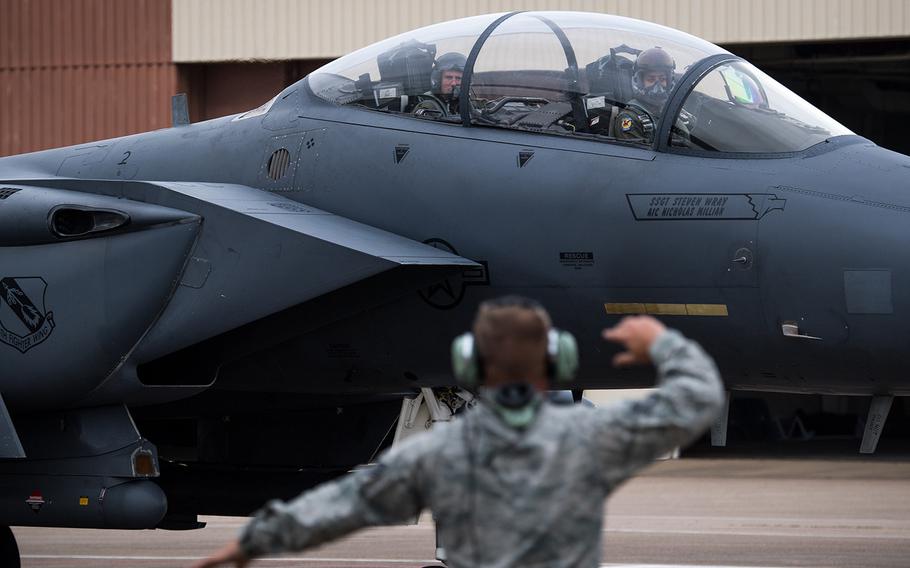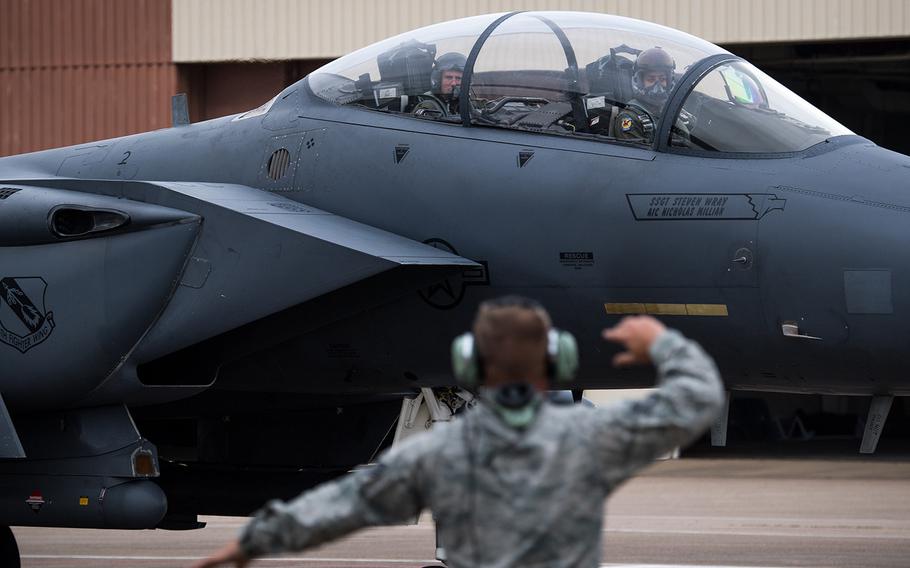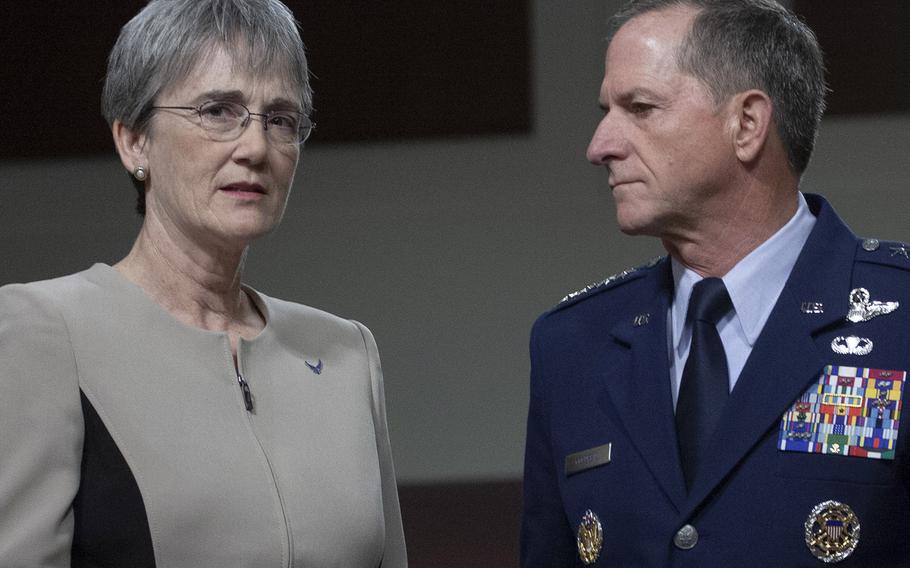 WASHINGTON – The Air Force must add 74 combat squadrons to retain military advantages over near-peer adversaries seeking to challenge American power, the service's top civilian said Monday.
"We know now from analysis … that the Air Force is too small for what the nation expects of us," Air Force Secretary Heather Wilson said during a speech on the opening day of the Air Force Association's annual Air, Space and Cyber Conference at National Harbor in Maryland, just south of Washington. "312 operational squadrons is not enough."
Citing military gains by China and Russia, which recently completed its largest military training exercise in decades, Wilson announced the Air Force should grow to 386 combat squadrons by 2025 or 2030, representing a roughly 24 percent boost.
For years, Wilson and other top Air Force officials have been calling for an increase in the service's size, noting airmen have been busy for nearly two decades fighting in Afghanistan and the Middle East. Meanwhile, mandatory budget cuts during much of the last decade forced the service to downsize.
"The [National] Defense Strategy tells us that we need to be able to defend the homeland, provide a credible nuclear deterrent, win against a major power, while encountering a rogue nation, all while managing violent extremists with lower levels of effort," Wilson said. "While all those missions rely on every service working together -- each relies heavily on the Air Force."
Her announcement Monday was the first time that the Air Force officially presented a goal of increasing the force's size. Though Wilson did not detail how many new airmen would be needed to reach her goal of 386 combat squadrons, Lt. Gen. Brian Kelly, the Air Force's personnel chief, said Monday that the force could potentially grow to 740,000 to 745,000 personnel, including airmen and civilians. It now boasts about 685,000 people, he said.
It was also unclear Monday how much additional money the Air Force would need to achieve its growth goals.
Todd Harrison, a defense budget analyst at the Center for Strategic and International Studies, said the Air Force spends about $53 billion each year on aircraft operations, training and recruiting and a 24 percent increase in combat squadrons would likely add about $13 billion annually in operating costs alone. However, he said he could not immediately estimate the costs to add the new aircraft that the new squadrons would operate.
In Wilson's speech, she outlined the additional squadrons she wants to add to the service. They are:
Five new bomber squadrons Seven new fighter squadrons Seven new space squadrons Seven more special operations squadrons 14 new tanker squadrons Nine more combat search-and-rescue squadrons 22 new command-and-control and intelligence, surveillance, and reconnaissance squadrons 2 new drone squadrons 1 more airlift squadron Wilson said the Air Force has increased its combat readiness during the last two years with a focus on preparing for "major combat operations" such as it would face in a war with a military power such as Russia or China.
The service must grow and continue to improve technologically to ensure its combat readiness is not surpassed by other nations, she said.
"Our dominance as a global power is not a birthright. It is a choice made by a nation that is a force for good in the world," Wilson said. "It is a choice made by a nation that is not naïve about the existence of evil. And new threats are emerging to which our generation must respond."
dickstein.corey@stripes.com Twitter: @CDicksteinDC
---
---
---
---