RAF Mildenhall main gate reopens after suspicious package is investigated
by
Christopher Dennis
September 20, 2019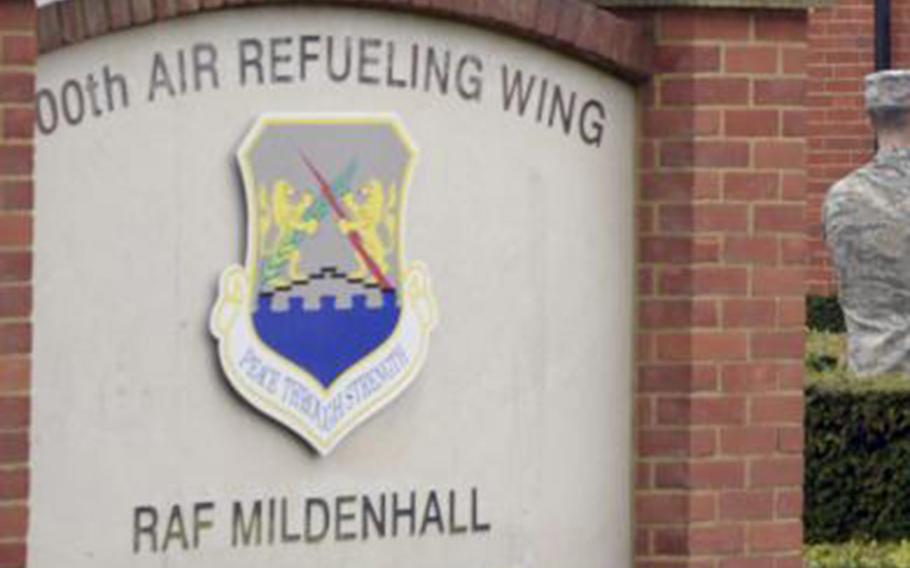 MILDENHALL, England — RAF Mildenhall's main gate reopened Friday evening four hours after it was closed to allow British police to investigate a suspicious package, officials said.
The investigation found no threat to the base or personnel.
Security forces responded to a report of the suspicious package at the gate at about 1:30 p.m., the 100th Air Refueling Wingsaid in a statement released several hours later.
"Out of an abundance of caution, the gate was closed, and a protective cordon was established," the statement said.
British security forces were seen outside a bomb disposal van that was parked about 200 meters outside the gate later in the day. Others had blocked off the entry to the base.
The closure was lifted around 5:30 p.m.
"The incident was resolved by the Ministry Of Defense Police, Explosive Ordinance Disposal Team and elements of the USAF 100th Air Refueling Wing," in a statement from the 100th ARW.
The incident comes about two weeks after new details of a security incident at the base in late 2017 were made public. In that incident, a man with a teddy bear strapped to his chest and claiming to be with the Secret Service drove up to the main gate and demanded to see the president before speeding through the entry point.
Security forces gave chase and fired on the man 11 times as he maneuvered through a roadblock onto the base's airfield, Air Force Times reported. He drove under the wings of two parked C-130 aircraft and in front of a taxiing KC-10, before he was apprehended while trying to enter a CV-22 Osprey.
Other than bumps and bruises, the man was unharmed, the newspaper reported. The teddy bear was torn to pieces.
dennis.christopher@stripes.com Twitter: @chrisbdennis