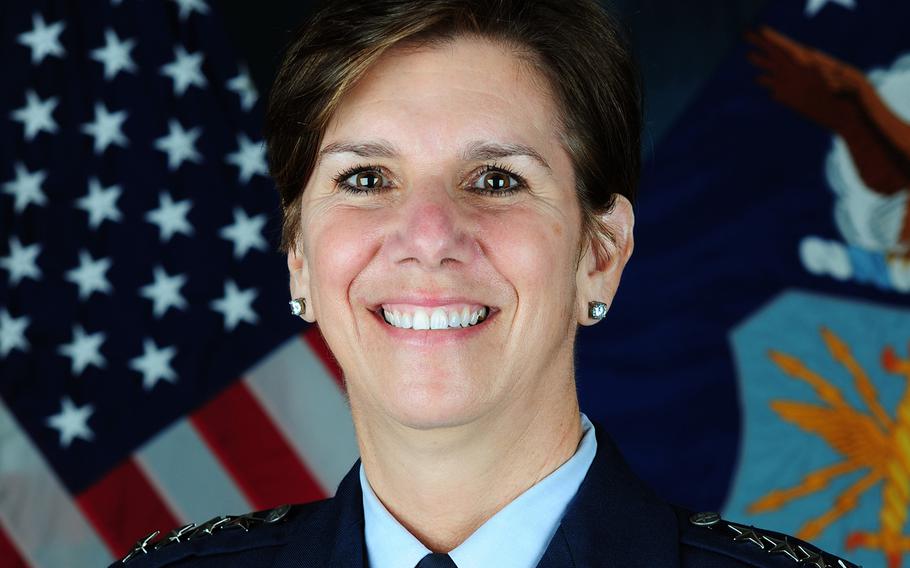 WASHINGTON – U.S. Air Force Gen. Lori Robinson has been nominated to become the first-ever female combatant commander, Secretary of Defense Ash Carter said Friday.
Robinson would assume command of U.S. Northern Command and North American Aerospace Defense Command, replacing outgoing Adm. William Gortney. The joint command is responsible for defense of the United States, particularly the country's response to any missile threats against the homeland.
If approved, Robinson would become the first female combatant commander in the U.S. military, Carter said.
Carter praised Robinson's "very deep operational experience," particularly her role as the first female to lead the nations' combat air power at U.S. Pacific Air Forces, a role that she has served in since 2014. The command has a high pace of operations given security challenges posed by North Korea and China, Carter said. The defense secretary also said the nomination reflects that "we have coming along now a lot of female officers who are exceptionally strong. Lori certainly fits into that category."
Robinson's nomination would need to be approved by the Senate.
Robinson's rise follows recent gains by women in the military to serve in combat roles and opens the door to a future female chairman of the Joint Chiefs of Staff.
U.S. law requires any nominee for chairman of the Joint Chiefs of Staff must have served either as the top chief in any of the military branches, such as commandant of the Marine Corps or chief of Naval Operations, as a vice chairman of the joint chiefs, or as a combatant commander.
A woman first rose to the rank of a four-star general in 2008, when now retired Gen. Ann Dunwoody was picked to lead U.S. Army Materiel Command in 2008.
Robinson joined the Air Force in 1982 through the ROTC program at the University of New Hampshire. She has served as vice commander of the 405th Air Expeditionary Wing in 2003 at the beginning of Operation Iraqi Freedom; as commander of the 17th Training Wing at Goodfellow Air Force Base in San Angelo, Texas; as a deputy commander for U.S. Air Forces Central Command in 2013, and vice commander of Air Combat Command in 2014.
Carter made the announcement at a breakfast discussion hosted by Politico.
copp.tara@stripes.com Twitter:@TaraCopp
---
---
---
---