Aviano airmen test enemy evasion, pararescue skills during Operation Porcupine
by
Norman Llamas
July 2, 2020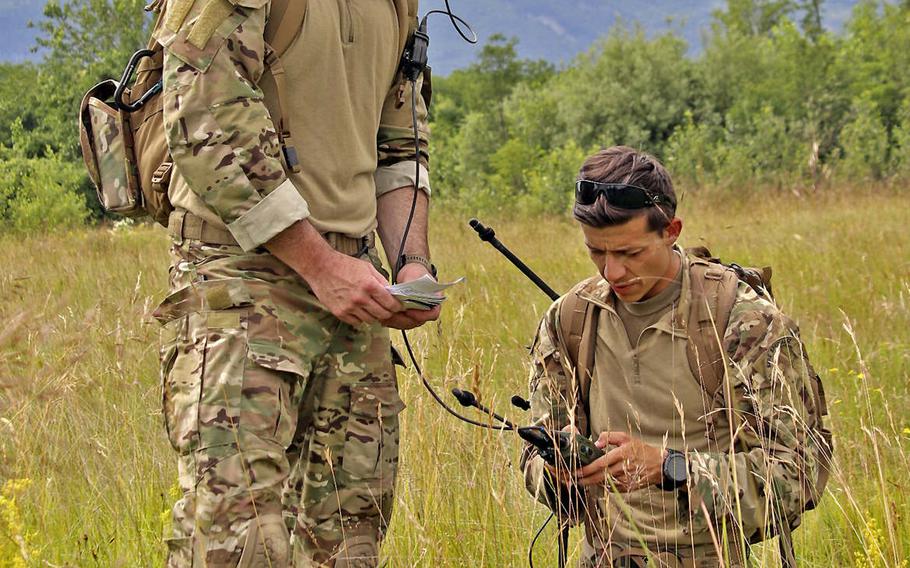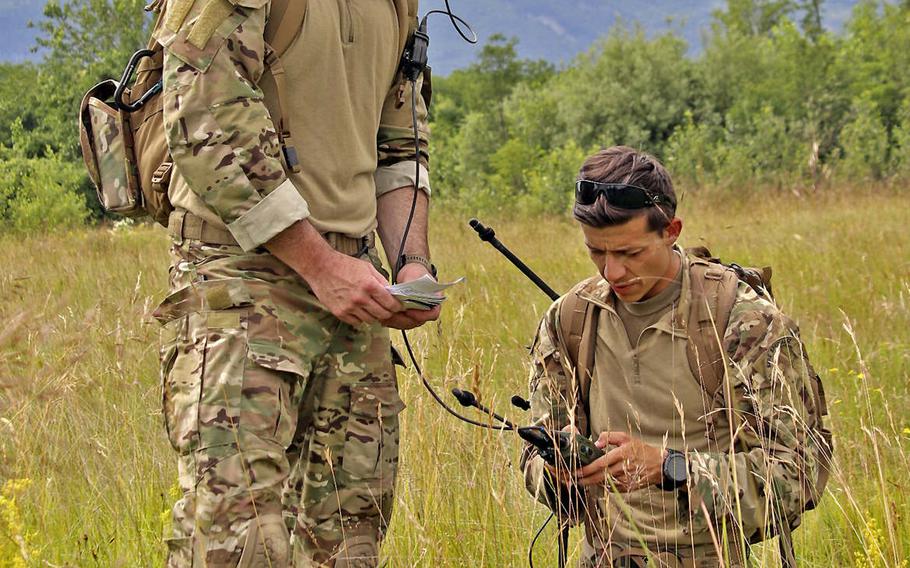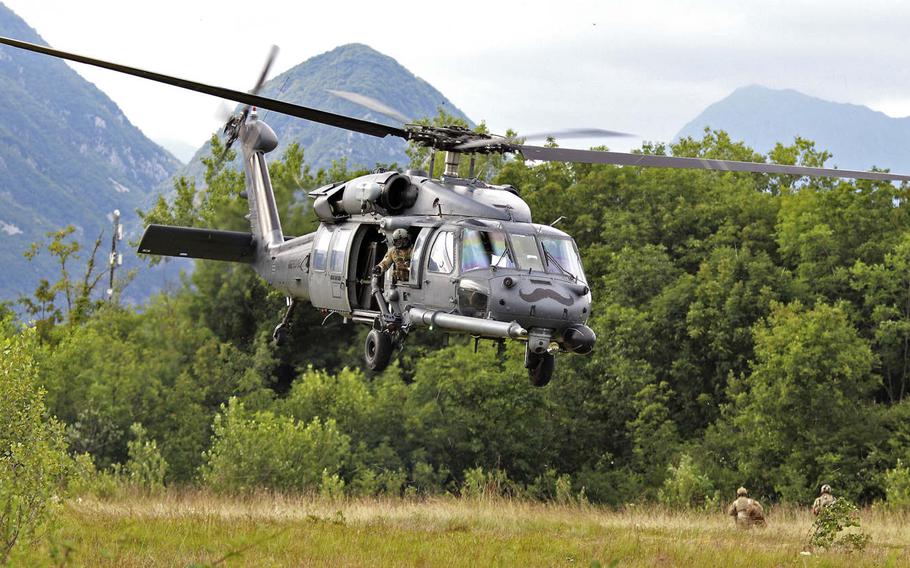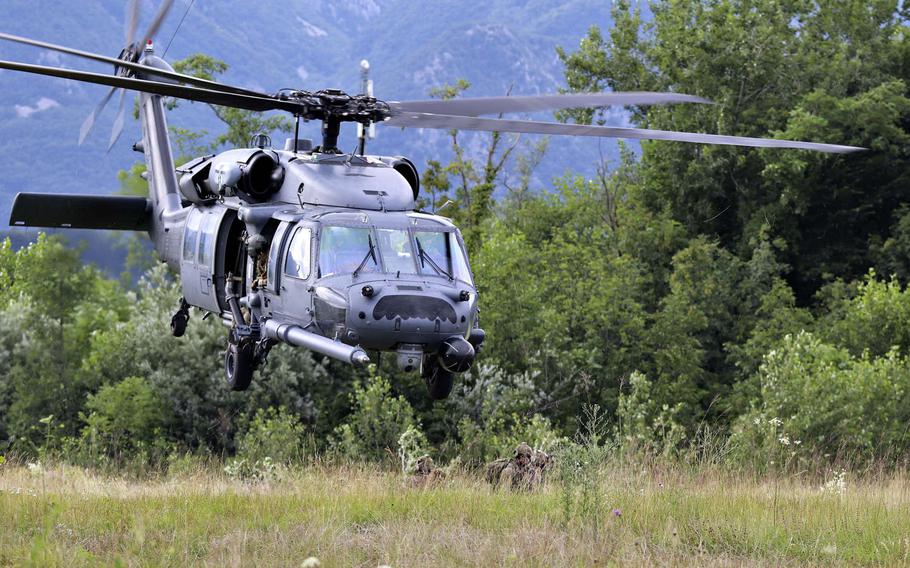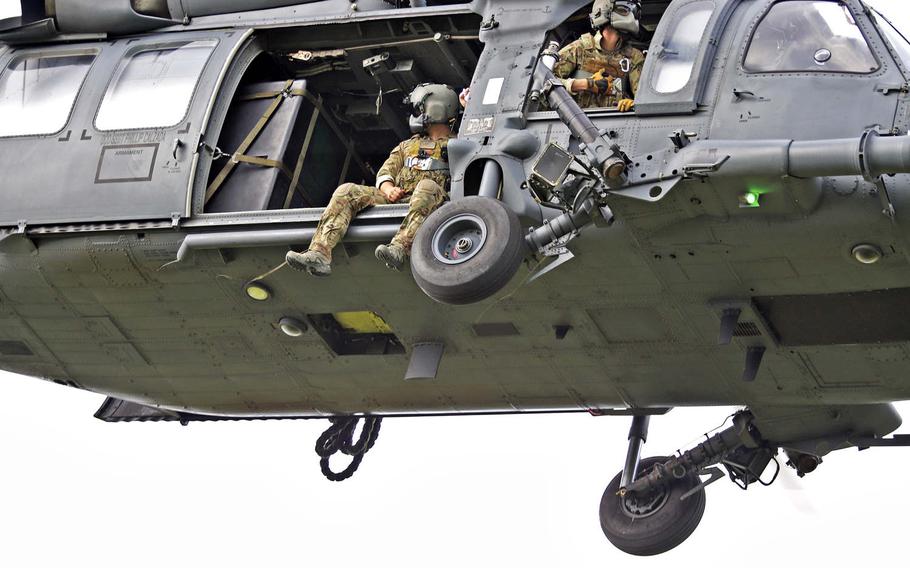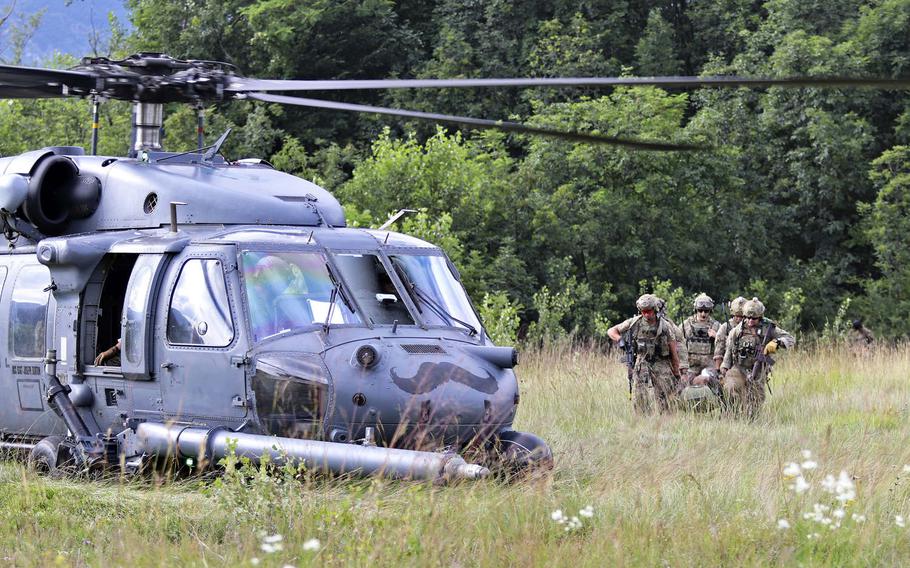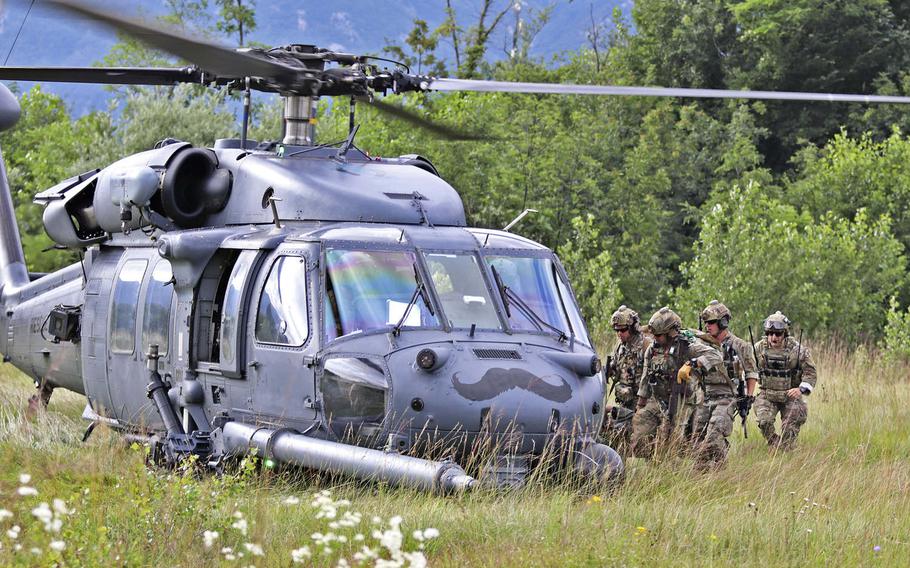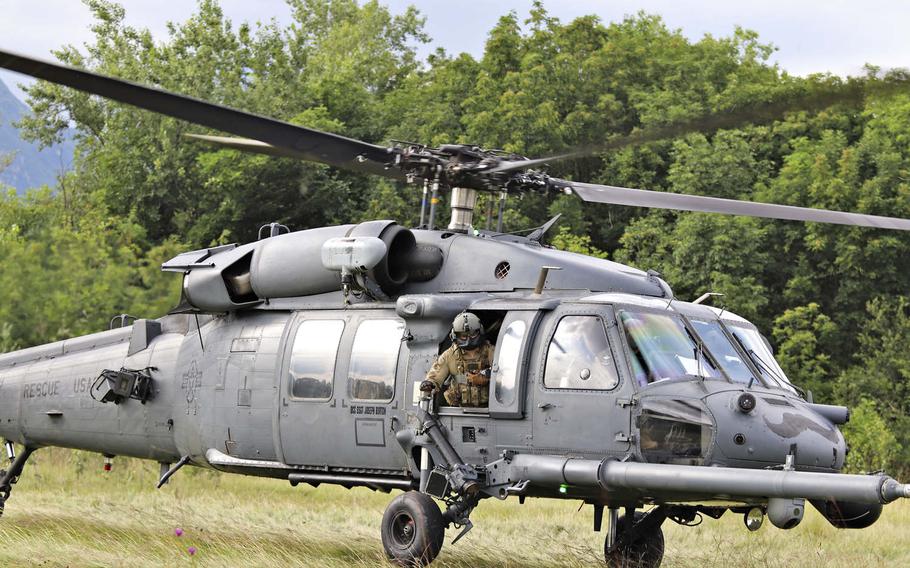 OSOPPO, Italy — The pilot has been shot down and must evade the enemy on the ground for as long as it takes, while a helicopter rescue team sent to save him must avoid missile sites and eventually get their airman back to safety.
The planners for the Operation Porcupine exercise didn't make it easy on the participants, but that's because they're writing the script based on decades of lessons learned, and for some, real-world rescue experiences.
On Tuesday, two Pave Hawk helicopter crews from the 57th Rescue Squadron flew over a valley about 40 miles from Aviano Air Base, maneuvering around simulated anti-aircraft sites and enemy ground troops while searching for the downed airman.
The 31st Security Forces Squadron and their working dogs played enemy forces searching the woods and meadows for the pilot, who avoided them for five hours with help from a Survival, Evasion, Resistance and Escape trainer.
"If I can build muscle memory in the pilots I train, that will help them be successful during dangerous situations, because when under stress, your body will only remember the basics of your training," said Tech. Sgt. Dylan Sedillo, noncommissioned officer in charge of SERE training with the 31st Operations Support Squadron.
Avoiding getting shot down themselves was only the first obstacle to overcome for the helicopter crews and pararescuemen. Reaching an extraction point and landing safely — sometimes in a less-than-ideal spot — fending off enemies on the ground, helping a wounded airman and safely taking off all present potential challenges.
Enemy fire isn't a concern under normal circumstances in northern Italy, but rescue teams also must be prepared to aid others on mountains or at sea.
The operation provides "a greater level of training necessary to operate in this unique geographic area of Europe," said Master Sgt. Donald A. Jones, weapons and tactics superintendent with the 31st OSS and an aviator instructor for special missions with the 56th Rescue Squadron.
Jones speaks from experience gained on a mountain climbing trip to Switzerland in 2018, where he met employees of a company with over 50 years of experience in Alps rescues.
"Over the course of five days there, I was part of over 15 real-world rescues," Jones said. "It's something that you really appreciate gaining experience doing."
Airmen from the 56th and 57th rescue squadrons still train with them, Jones said, adding to the Air Force's skill set.
The rescue squadrons support units throughout the U.S. European Command and U.S. Africa Command footprint.
llamas.norman@stripes.com Twitter: @normanllamas