Airmen, civilians think outside box to save Air Force money
By
Adam L. Mathis mathis.adam@stripes.com
April 3, 2013
---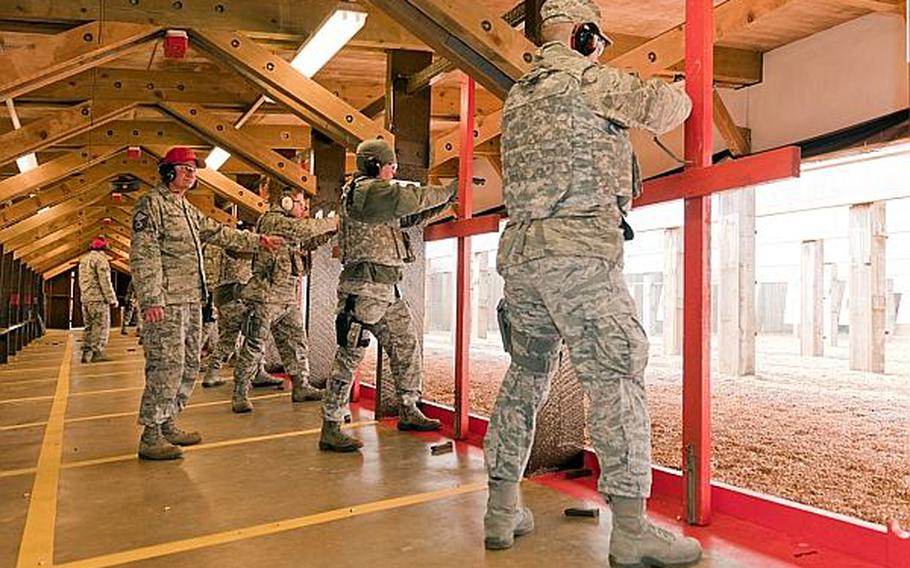 RAF ALCONBURY, England — The idea is simple: encourage airmen and civilians to think creatively about their jobs and give awards to those whose ideas save money and man-hours.
The result: $2 million and 27,000 man-hours saved for the 501st Combat Support Wing in the two years since the Innovator of the Month award program was instituted by wing commander Col. Brian Kelly.
The ideas chosen for the monthly award have ranged from saving energy costs, to finding more efficient means of training.
A team at RAF Molesworth, for example, worked to re-open a firing range there, sparing servicemembers based there the nearly three-hour trip to RAF Feltwell. The savings: $164,000 and 420 man-hours, according to the wing website.
Sylvan Duncan at RAF Alconbury came up with a way to save on utilities at unoccupied buildings. Maintaining the buildings required a weekly flush of the water system. Duncan came up with a plan to drain the systems, saving the 501st more than $280,000.
In initiating the award, Kelly was trying to create a different culture in his unit.
"The idea behind the Innovator of the Month was not just necessarily to save money, or time or manpower, but more importantly to create a culture within an organization that encouraged outside of the box thinking and encouraged people to question the status quo, so that we didn't have the 'it's always been done this way' sort of approach to things," Kelly said.
However, the squeeze in military budgets was a factor. Budgets were tightening in 2011 and have continue to shrink, especially with the implementation of sequestration earlier this year, the automatic budget cuts enacted by Congress.
Kelly's program has managed to blunt some of the effects of the budget cuts.
"We definitely have impacts from sequestration … but in some cases, we've been able to level those out and lessen the impact of those in terms of labor availability and costs and hours because of some of the things we've done under innovator," Kelly said.
Though the winner receives no money — just a T-shirt, certificate and recognition on the wing's website — Kelly believes his initiative has changed the way people in the 501st think about their jobs. When the program started, he said, the judges would receive two ideas that were "pretty good and two of them would be O.K."
"Our decision as the judges has gotten a lot harder over time …" Kelly said. "Now, you get four pretty good horses and you've got to choose.
"Typically, as we draw down and have less resources, we don't fail, we continue to be successful on the backs of our airmen. Our airmen just won't let themselves fail. But what we wanted to do is make sure in all those cases, we didn't just work harder, that we worked smarter."
---
---
---
---