Airman gets 40-year prison sentence for sexually assaulting child at Aviano
---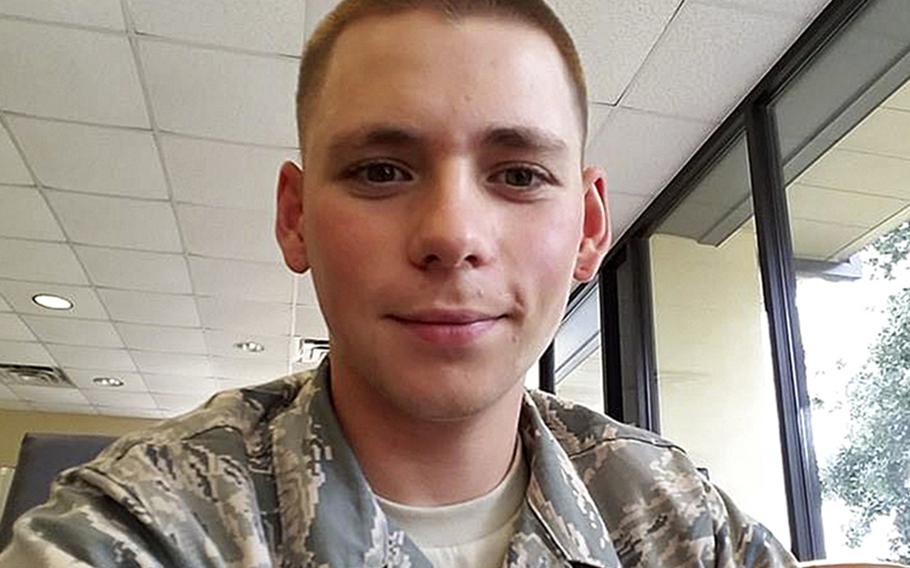 AVIANO AIR BASE, Italy — An airman found guilty of sexually assaulting a child multiple times over a 17-month period while stationed at Aviano received a 40-year prison sentence, an Air Force official said this week.
Airman Alexander L. Driskill was found guilty by a military jury of sexually assaulting a child under the age of 12, 31st Fighter Wing spokeswoman Maj. Sarah Babcock said in a statement.
Driskill had earlier pleaded guilty to charges related to possessing and viewing pornographic animation that depicted underage girls.
Driskill, an air crew flight equipment technician formerly assigned to the 31st Operations Support Squadron, 31st Fighter Wing, also was dishonorably discharged and reduced in rank to airman basic during a seven-day court-martial in Colorado in November.
Driskill was originally arrested and charged for viewing the obscene images. The sexual assault charge was added last year after a dentist found that Driskill's victim had a sexually transmitted infection that Driskill also had, according to testimony. A therapist confirmed that the child had been sexually abused.
Witnesses at his court-martial said Driskill told them that his obsession with the animation led him to fantasize about and objectify very young girls.
His case, which began in Aviano with just the pornography charges, was moved to Buckley Air Force Base, Colo., last year at the request of Driskill's legal team.
---
---
---
---