Airman from F.E. Warren Air Force Base killed in double murder and suicide, police say
---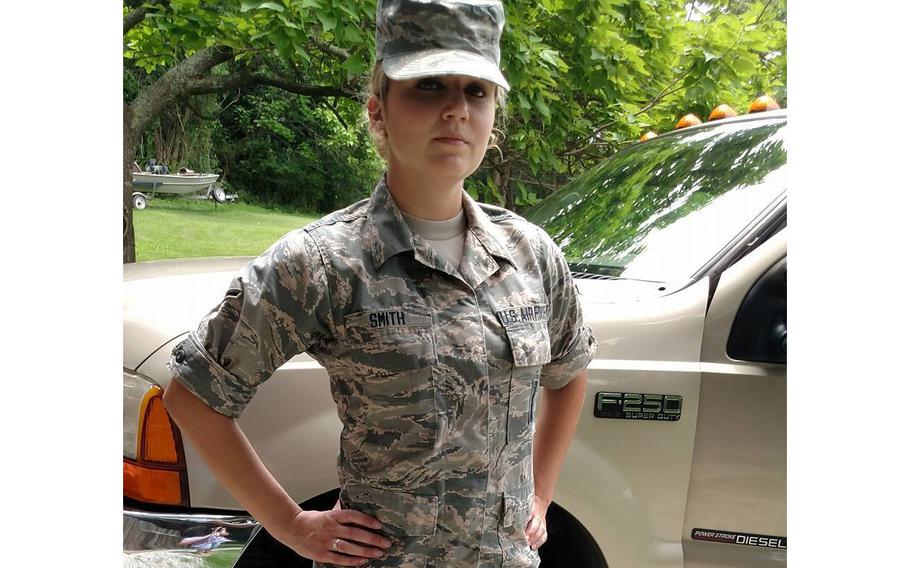 WASHINGTON — An airman from F.E. Warren Air Force Base in Wyoming was shot and killed early Tuesday morning in an apparent double murder and suicide, base officials said.
Airman Abigail M. Smith, 24, of Cheyenne, Wyo., was identified by base officials as one of the people found dead in the shooting that occurred at about midnight off base. Michael Tolar, 44, and Brian Perkins, 46, both from Cheyenne, were also found dead.
The investigation by the Cheyenne Police Department has determined Smith and Tolar met with Perkins in the parking lot of Romero Park, which is about three miles from F.E. Warren AFB. Police said Perkins shot Smith and Tolar and then shot himself. Police did not provide further details.
"The [Cheyenne Police Department] is considering personal relationships as a motivating factor," according to a statement posted on the department's Facebook page. The case remains under investigation, police said.
F.E. Warren Air Force Base is one of three strategic intercontinental ballistic missile bases in the United States. It is home to the 90th Missile Wing and 20th Air Force, which commands all the ICBMs in the service. The 90th Missile Wing operates 150 ICBMs on constant alert. The base is located approximately three miles west of Cheyenne, the state capital.
"Our deepest condolences to the family and friends of those affected by this incident. Airmen and families define our Air Force, they are and always will be our top priority. Losing one is too many," said Col. Peter M. Bonetti, commander of the 90th Missile Wing.
fotre.neil@stripes.com Twitter: @Neil_Fotre
---
---
---
---