Air Force saw record suicide rate in 2019
---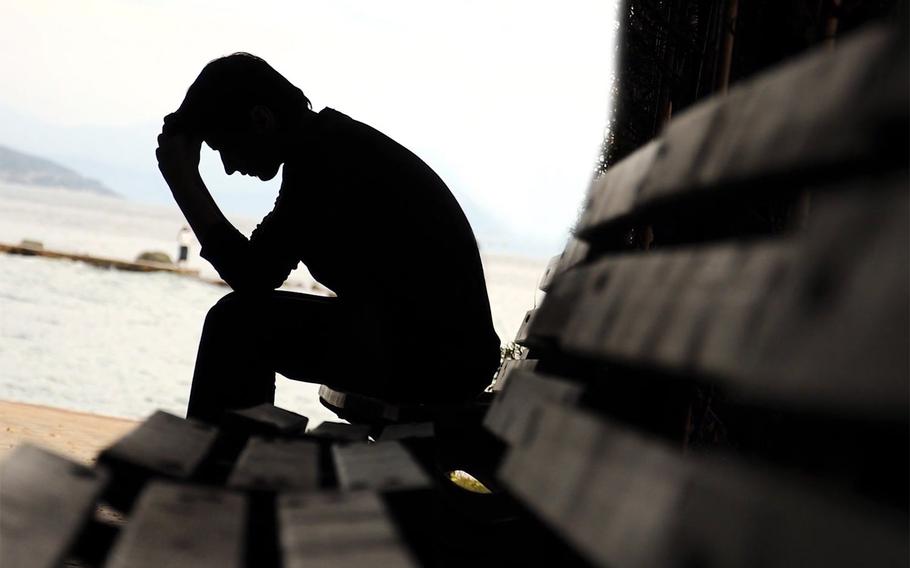 The Air Force had 137 suspected suicides last year, the highest number since the service began tracking suicide in 2008, officials said Friday.
The 2019 figure includes active duty, reserve, guard and Air Force civilians and compares to 103 suicides across the service in 2018 — a 33% increase.
The Air Force released the statistics Friday, after the Air Force amn/nco/snco Facebook page published what appeared to be internal Air Force slides revealing the service had 136 suicides last year, including 84 suspected suicides among active-duty airmen.
An Air Force official at the Pentagon confirmed Friday the slides posted on the page were accurate at the time they were created.
The new number of 137 suicides can be attributed to fluctuations as suspected suicides are confirmed, the official said. The number won't be finalized until the Pentagon releases its official report on suicide for each branch of the military later this year.
The Air Force has been wrestling with suicide in the ranks for much of 2019, a year that started off with 11 airmen and Air Force civilians dying in the first four weeks.
In August, Air Force Chief of Staff Gen. David Goldfein called for a "tactical pause" to address the spike in suicides, directing wing commanders to stop operations for a day and gather their airmen to talk about what's behind the rising rate.
Lt. Gen. Brian Kelly, Air Force deputy chief of staff for manpower, personnel and services, said Friday the service continues to pursue a range of immediate, midterm and long-range suicide prevention initiatives. They are looking at connections between individuals, units and the Air Force, as well as services, policies and the environment, Kelly said. Other areas of focus include detecting risk in individuals and units, and helping personnel and family members mitigate risk and increase resilience.
"Suicide is a difficult national problem without easily identifiable solutions that has the full attention of leadership," Kelly said in a statement.
Another slide posted on the Air Force amn/nco/snco Facebook page noted that aircraft maintenance and security forces are consistently the career fields with the highest number of suicide deaths. Those career fields are among the largest in the Air Force, with more airmen who tend to be younger, male and familiar with lethal means, the slide said.
svan.jennifer@stripes.com Twitter: @stripesktown
---
---
---
---