Air Force recruits start receiving new OCP uniform in basic training
---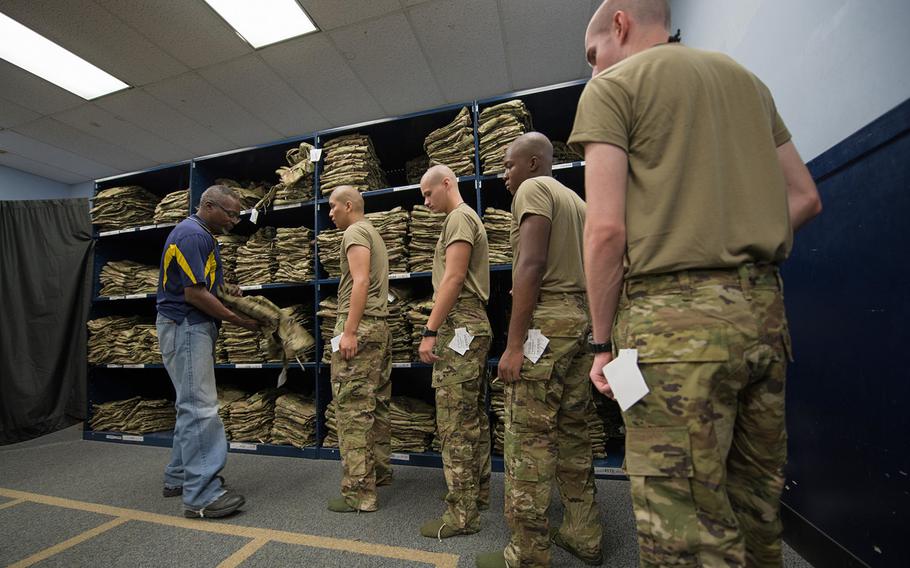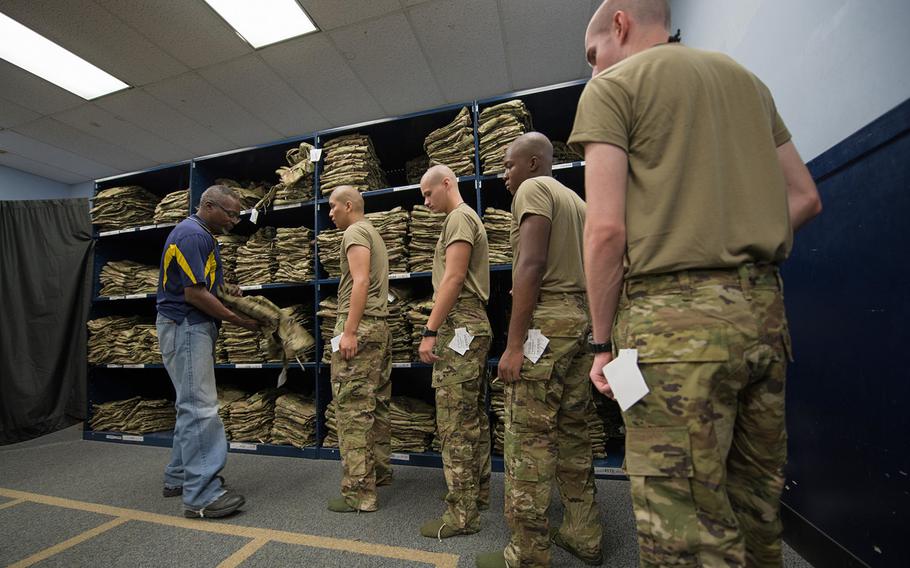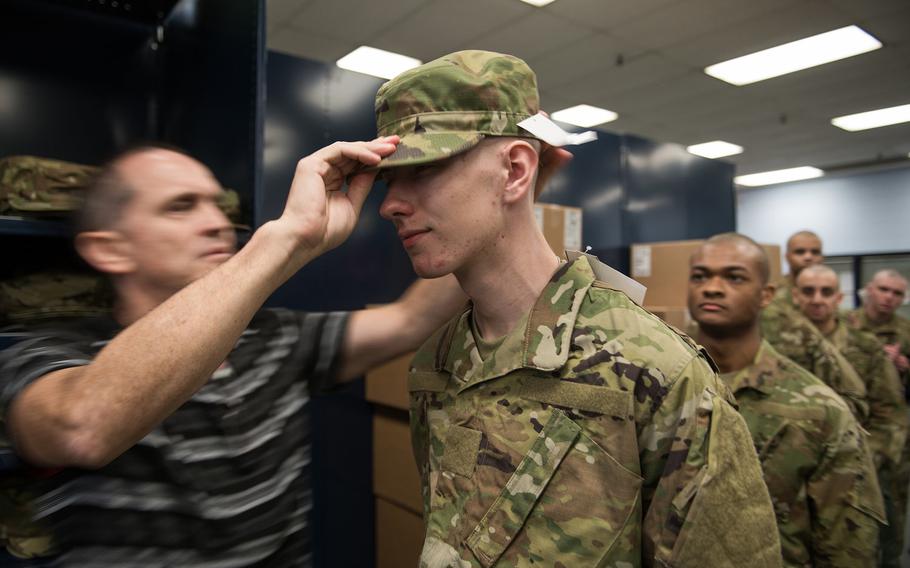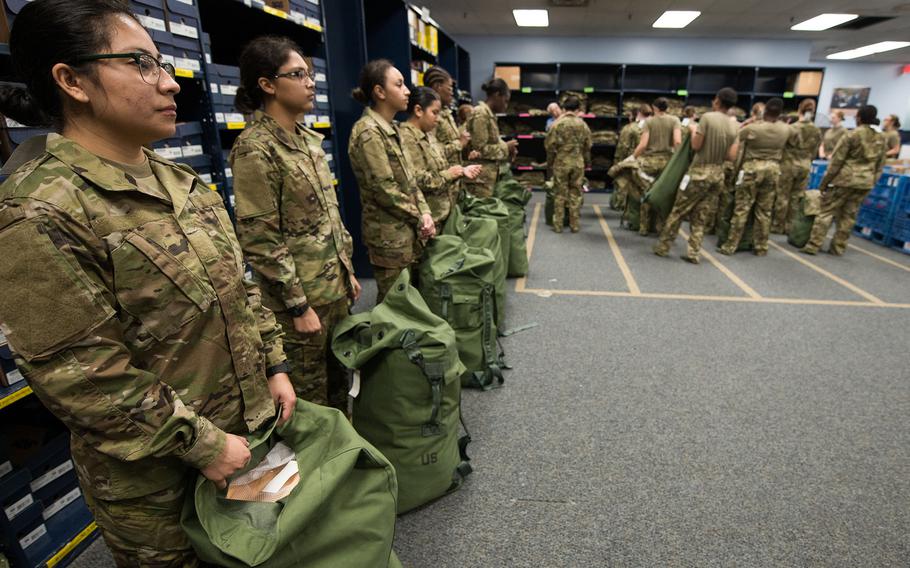 Air Force recruits in basic training are now being issued the new Operational Camouflage Pattern uniform, which is part of a larger change in uniforms throughout the service.
Initial-entry airmen at the 37th Training Wing in Joint Base San Antonio-Lackland, Texas, were the first to be issued the OCPs, the Air Force said in a statement Monday.
New recruits issued the prior uniform will have to buy the OCPs with their clothing allowance.
"Trainees who are here in [Airmen Battle Uniforms] will continue to wear them throughout their time here and [the uniforms] will be replaced when they get their clothing allowance," said Bernadette Cline, clothing issue supervisor for the 502nd Logistics Readiness Squadron.
The new uniform pattern will become standard for the Air Force by April 1, 2021, the Air Force said last year.
The next major deadline is June 1, when airmen will be required to wear coyote brown boots and T-shirts instead of the desert sand color worn now, the Air Force Personnel Center said on its website.
The shift means airmen no longer will have to wear the OCP uniform during deployments and then change to the ABU for garrison duty.
"I think the biggest value is going to be the thought that they aren't required to have two uniforms anymore once they convert to a uniform that is for deployment and day-to-day work," said Donald Cooper, the Air Force initial-clothing-issue chief for the 502nd Logistics Readiness Squadron.
The Air Force's move follows the Army's recent transition from the digital Universal Camouflage Pattern to the OCP uniform.
---
---
---
---