Air Force recognizes drone pilots with new medal
---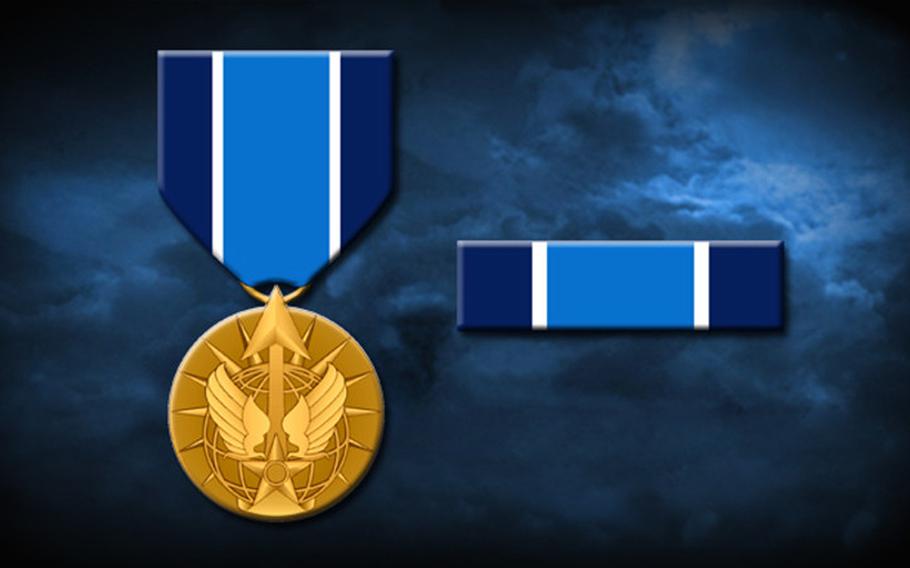 A new Air Force campaign medal will recognize drone operators and other airmen who directly supported a combat operation from a remote location.
The Remote Combat Effects Campaign medal is part of an effort to better recognize the combat contributions of airmen who are not deployed, the Air Force said in a statement announcing the award's criteria Monday.
Former Air Force Secretary Heather Wilson established the decoration earlier this year.
Airmen serving in the following career fields are eligible for the award: remotely piloted aircraft; cyber; space or intelligence; surveillance and reconnaissance. Airmen from other career fields may be considered for the medal on a case-by-case basis, service officials said.
To be eligible, an airman's contributions must have occurred on or after Sept. 11, 2001, while assigned or attached to a unit directly in support of a Pentagon combat operation, the criteria states.
An airman must have "personally provided" hands-on employment of a weapon system that has a direct and immediate effect on combat operations, the Air Force said. The airman also cannot have been physically exposed to hostile actions or at risk of exposure to hostile action, though that could qualify them for other awards.
Qualifying combat operations involve several in the Middle East and elsewhere in Asia: Enduring Freedom, Iraqi Freedom, New Dawn, Nomad Shadow, Freedom's Sentinel, Inherent Resolve, Odyssey Lightning and Pacific Eagle – Philippines.
The Pentagon for years has grappled with how to recognize the contributions of service members who influence a military operation thousands of miles away from the front lines.
Drone pilots have played a central role in U.S. efforts targeting extremists, often putting in long hours. The Air Force has struggled to retain drone pilots, with some developing symptoms of post-traumatic stress disorder, studies have shown.
A Pentagon effort in 2013 to recognize "extraordinary actions" of drone pilots and other off-site troops performing noteworthy deeds far away from the battlefield was scrapped due to criticism. Veterans groups objected because the medal would have outranked some awards for troops serving in harm's way, such as the Purple Heart and the Bronze Star with Valor.
The new medal is worn lower — above the Air and Space Campaign Medal and below the Military Outstanding Volunteer Service Medal.
In 2016, the Pentagon approved a new distinguishing device that can be affixed to previously awarded medals, including one for engaging an enemy through remote actions.
svan.jennifer@stripes.com Twitter: @stripesktown
---
---
---
---