Air Force plans to investigate new allegations against Wilkerson
---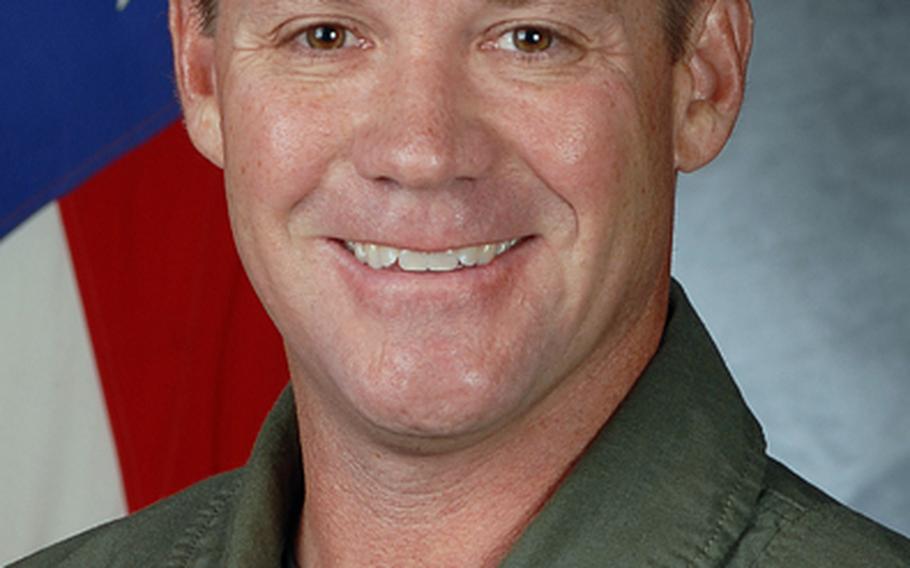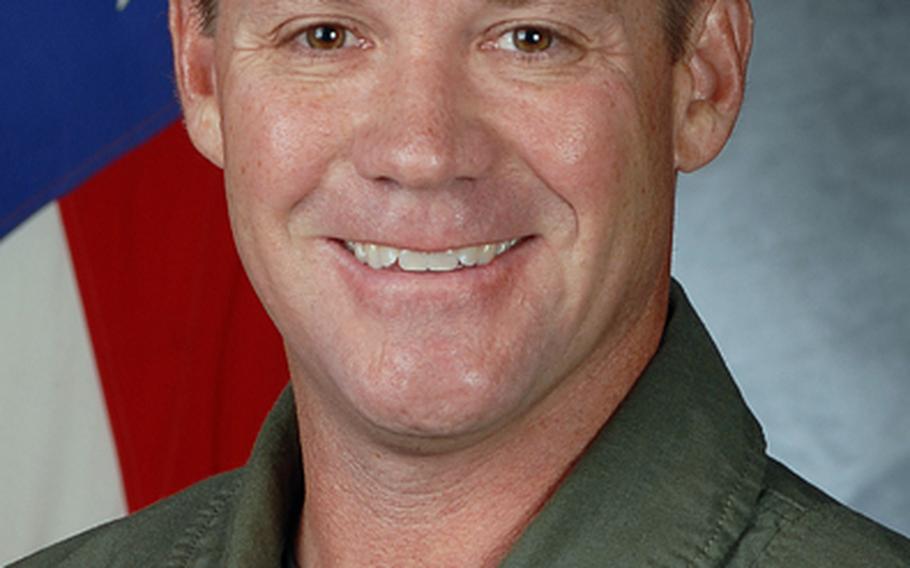 The Air Force plans to investigate an allegation that fighter pilot Lt. Col. James Wilkerson, whose sexual assault conviction was overturned by a lieutenant general in part because the general believed Wilkerson was an upstanding husband and officer, had an extramarital affair in 2004 with a woman who says she gave birth to his baby, according to an email obtained by Stars and Stripes.
The planned Air Force investigation follows an allegation made by the woman, who says she and Wilkerson had a brief affair in Utah and that he fathered her child.
She told Stars and Stripes in a phone interview that she and Wilkerson were intimate only once, after being introduced by mutual friends.
Air Force Secretary Michael Donley wrote in an email to an official in the Office of the Secretary of Defense that the Wilkerson case "is taking a new turn with allegations [that Wilkerson] may have fathered a child with a woman not his wife, some 7 years ago while he was stationed at Luke AFB."
Donley said in the email that the Air Combat Command "will be conducting a command directed investigation."
Maj. Megan Schafer, a spokeswoman in Donley's office, said the email appeared to be authentic because of the way it discussed certain facts she was privy to, but she added she had not seen the email before and later declined to confirm its authenticity.
Air Force spokesman Lt. Col. John Dorrian said the new allegation against Wilkerson came to light in the last week, but he said he could not confirm plans for any investigation.
Wilkerson, 44, the former inspector general for the 31st Fighter Wing at Aviano Air Base in Italy, was convicted in November of the aggravated sexual assault of a female houseguest and sentenced to a year in jail, forfeiture of all pay and dismissal from the service. His conviction and sentence were overturned in February by Air Force Lt. Gen. Craig Franklin, who freed Wilkerson from jail and reinstated him into the Air Force.
That decision by Franklin triggered a storm of protest from groups representing victims of military sexual assaults as well as several senators, who demanded that the Pentagon examine the case. The result was that Defense Secretary Chuck Hagel agreed to work with Congress on legislation to strip commanders of their discretion under the Uniform Code of Military Justice to overturn jury verdicts and to mandate written explanations for reducing sentences.
The woman who says Wilkerson fathered her child wrote to Stars and Stripes after she learned of his sexual assault conviction and Franklin's decision to overturn the verdict.
"I guess it's grating to me that he has no accountability," she said. "They say he's a perfect man — that's unsettling to me."
Franklin, through a spokesman, declined to comment.
The woman declined to be identified, she said, to protect her children and herself from publicity. She said she possesses legal adoption documents in which Wilkerson relinquishes his parental rights over the child, but she declined to provide Stars and Stripes with unredacted versions of those documents that could be independently verified. According to the woman, Wilkerson's wife, Beth, was aware of the affair and the child.
Wilkerson, who signed in for duty Monday at Davis-Monthan Air Force base in Tucson, could not be reached for comment. He did not reply to an email sent to his military email account, and no Arizona phone number for him could be located. The Air Force has said he will not comment. His criminal defense attorney, Frank Spinner, declined to make him available for comment.
Spinner also declined to comment on the new allegation that Wilkerson had fathered a child, saying there was no proof that it was true.
"The trial's over," Spinner said. "The case is over and done."
Under the UCMJ, adultery carries a five-year statutory limit for criminal prosecution and less than that for nonjudicial punishment. If it were proven that Wilkerson had lied about the situation in gaining the security clearance all fighter pilots must possess, that could cause repercussions, military legal experts said.
Moreover, any infidelity by Wilkerson would raise more questions about Franklin's decision to overturn Wilkerson's conviction after a five-colonel jury in a week-long court-martial at Aviano Air Base, Italy, had found him guilty.
Franklin, in a memo to Donley explaining his decision, said he was persuaded in part by numerous letters from Wilkerson's family and friends that "painted a consistent picture of a person who adored his wife and 9-year-old son, as well as a picture of a long-serving professional Air Force officer."
After reviewing the clemency package, Franklin said he found "insufficient evidence to support a finding of guilt beyond a reasonable doubt." He said he could not reconcile the fighter pilot's exemplary military career with the allegation that Wilkerson would leave his sleeping wife in bed, walk "past the room of his only son" and grope a sleeping houseguest, as prosecutors alleged and the five-member military jury found. Wilkerson was a selectee for promotion to full colonel, and his most recent performance evaluation from February 2012 described him as an "Air Force superstar."
"Based on all the letters submitted in clemency, in strong support of him, by people who know him, such behavior appeared highly incongruent," Franklin wrote in his memo. He said he found the Wilkersons more credible than the alleged victim, a 49-year-old physician assistant, despite the fact that Wilkerson had failed a polygraph test.
Franklin's reasoning infuriated lawmakers and advocates of sexual assault victims, who said it blamed the victim and that Franklin had substituted his own judgment for that of the jury.
"This [Franklin's] letter is filled with selective reasoning and assumptions from someone with no legal training, and it's appalling that the reasoning spelled out in the letter served as the basis to overturn a jury verdict in this case," Sen. Claire McCaskill, D-Mo., said in a statement.
A spokesman for Rep. Mike Turner, R-Ohio, said via email Thursday that while the congressman won't comment on pending investigations, "these revelations are highly troubling, and if true would show just how wrong LTG Franklin was in his decision to singlehandedly overturn the conviction of LTC Wilkerson."
U.S. Senator Kirsten Gillibrand, Chair of the Senate Armed Services Subcommittee on Personnel, put out a statement late Thursday:
"The already deeply disturbing Wilkerson case is now even more disturbing," she wrote, "and this only reinforces my firm conviction that Congress must remove decision making over these cases from the chain of command."
Beth Wilkerson, the star witness for the defense at the court-martial who testified that the accuser was lying, also attested to the strength of her own marriage in her letter to Franklin after her husband had been convicted of sexual assault.
"(I) have been happily married to my husband, Jay, for over 16 years," she wrote. "I want you to know this: if I had found Jay as the complainant stated, I would not be writing this letter, nor would I have testified in his defense — instead I would have testified against him."
Stars and Stripes reporters Chris Carroll and Jennifer Hlad contributed to this report.
---
---
---
---