Air Force expands free child care for families of deployed airmen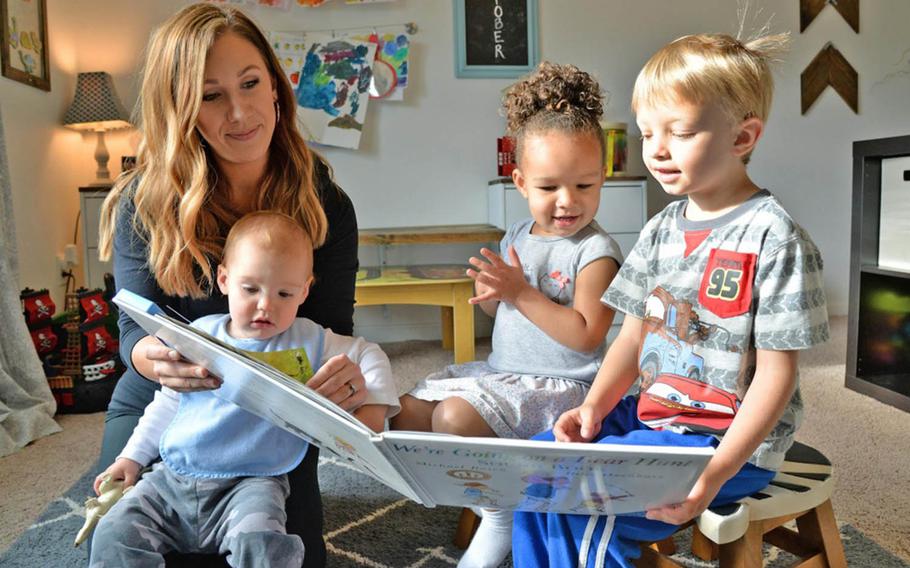 The Air Force announced Friday that it is more than doubling the maximum number of hours of free child care it offers families of deployed airmen.
Starting this month, airmen deploying for six months will receive 128 hours of care per child. The service previously offered deployed servicemembers up to 48 hours of free care per child, according to Air Force Times.
The change provides 16 hours of free child care during pre-deployment, 16 hours during post-deployment, and 16 hours each month during deployment or remote assignment.
"Deployments and remote assignments can be stressful for our Airmen and their families," Anne Rasmussen, chief of the AFSVA Child Development Branch, told the Air Force. "This change will help them during these times of separation."
The qualify for the program, airmen must be deployed in support of a contingency operation for at least 30 calendar days or routinely deployed for 30 days in a six-month period. They also must be on active duty or active status with the Air Force Reserve or National Guard.