Army's 2nd Cavalry gearing up for deployment to Poland
---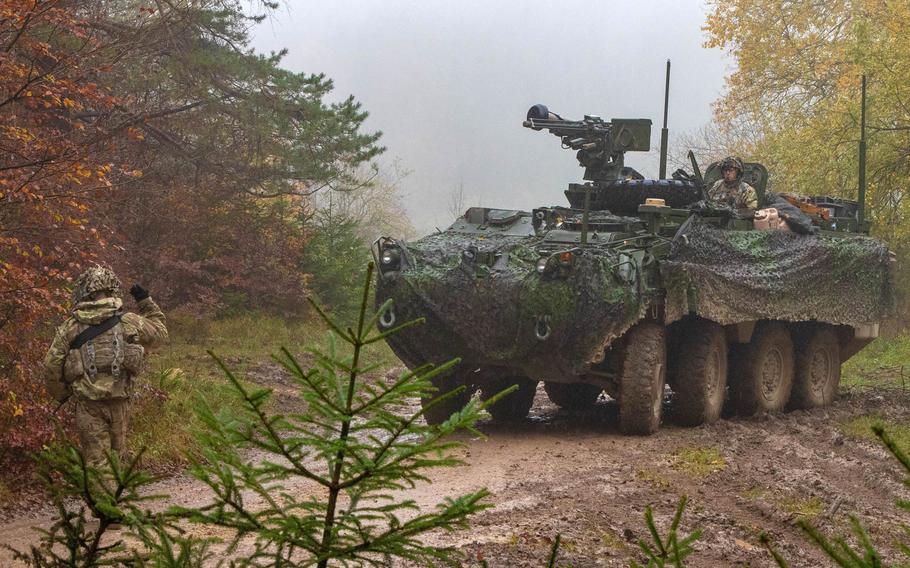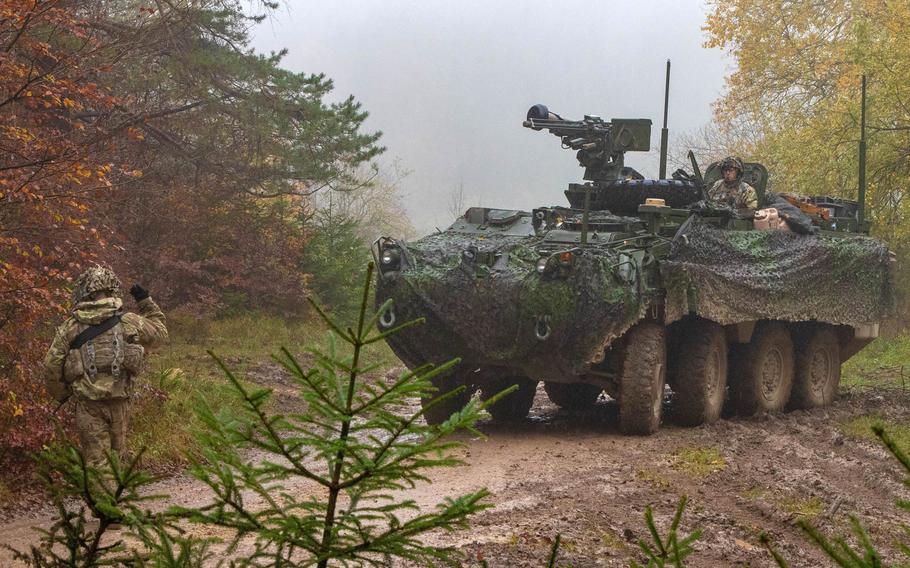 GRAFENWOEHR, Germany — The 2nd Cavalry Regiment will take over NATO's mission in northeastern Poland this month, in support of the alliance's effort aimed at deterring Russian aggression.
The Vilseck, Germany-based unit will send one infantry squadron with elements from regimental engineering and support squadrons, 2nd Cavalry spokeswoman Capt. Ellen Brabo said.
Troops will be assigned to battle group Poland at the Bemowo Piskie Training Area in Orzyz, which is about 50 miles from the Russian military exclave of Kaliningrad. The six-month rotation will begin Jan. 20.
"[This] will give our soldiers a very unique and important perspective with regard to training and working alongside our allies," said Capt. Michael Van Dyke, commander of 2nd Cavalry's Iron Troop.
Russia "continues to foment instability in Europe" where it has "significant conventional and nuclear capabilities" and is a threat to the United States and its interests, the conservative Heritage Foundation said in an annual report published last year.
Since Russia's 2014 military intervention in Ukraine, U.S. Army Europe has been rebuilding its forces on the Continent. At the same time, NATO has made moves designed to strengthen its eastern flank.
A key part of that effort was launching multinational battle groups in the Baltic states and Poland, which started in 2017. The U.S. leads the force in Poland.
The 2nd Cavalry transferred responsibility for the mission to the 278th Tennessee National Guard in Sept. 2018. After a respite, 2nd Cavalry is set for its fourth deployment and second command of the NATO mission in Poland.
"As a troop commander in this rotation, my focus will be keeping my troop at the highest level of readiness while building relationships with my NATO counterparts," Van Dyke said.
While tensions with Iran have led to the rapid mobilization of several Army units for deployments to the Middle East, some 2nd Cavalry soldiers say they are happy to be heading to Poland.
"Other than leaving my wife behind, I feel pretty good about going to Poland," Sgt. Devin McKenney, a team leader with the regiment. "It gives me the chance to get closer to my men because the bonds you make on deployments are the ones that are everlasting."
---
---
---
---