Afghanistan gives antiquated Toyotas a new life
---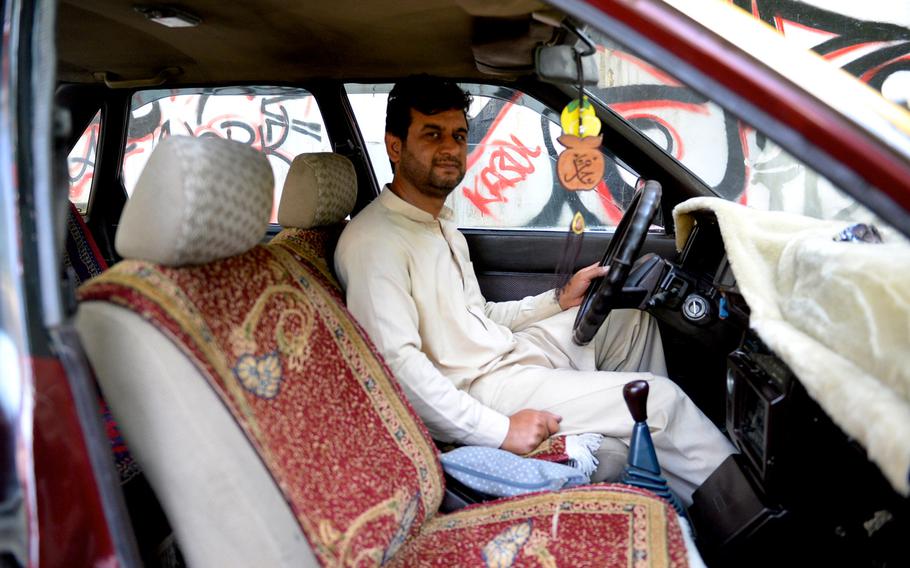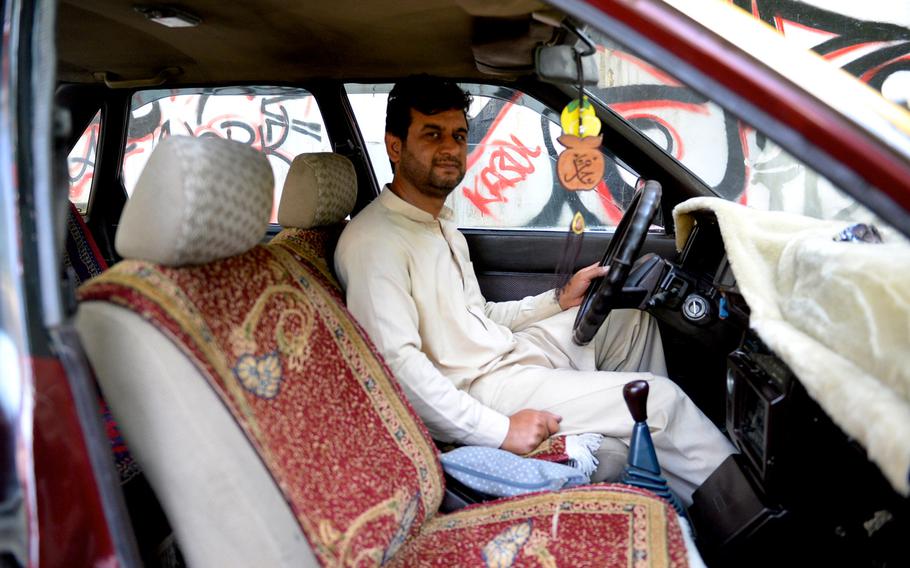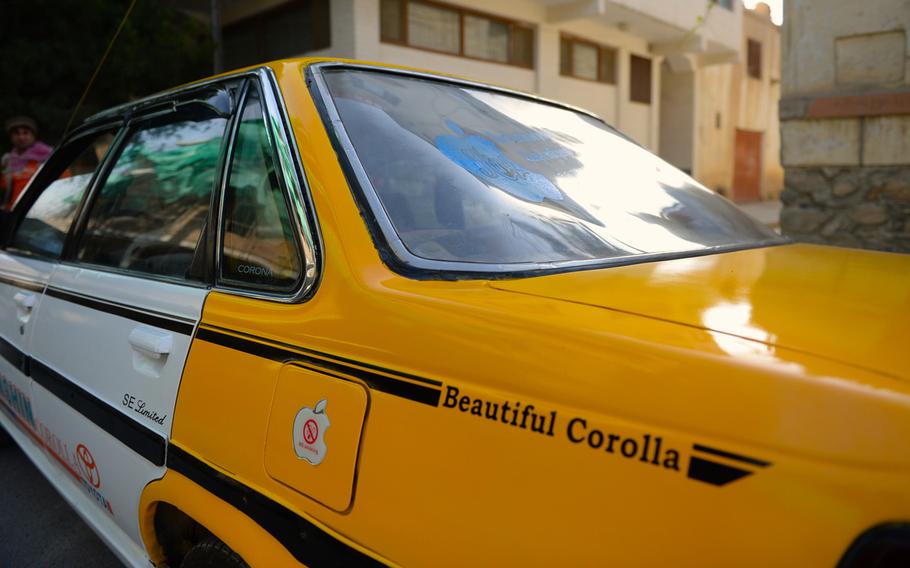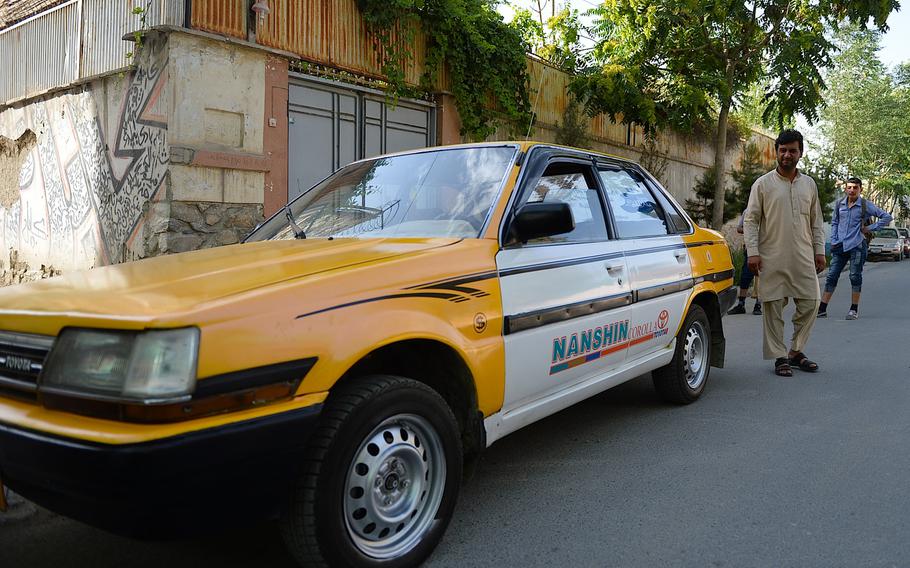 KABUL, Afghanistan — Drive down any city street in Kabul and you're likely to run into two things: heavy traffic and a sea of Toyota Corollas, many of them sporting decals such as "Corolla Road Rage" or "Mad Max Corolla."
Since the Taliban conquered most of Afghanistan in the late 1990s and started importing secondhand Corollas from the United Arab Emirates and other Gulf states, the utilitarian little runabout has become the car of choice in this war-torn nation.
Nowadays, about 90 percent of the cars registered in Afghanistan are Corollas, said Haji Askar Khan, a used-car dealer in Kabul with 30 years of experience. The vast majority are secondhand vehicles, usually between 8 and 10 years old, he said.
According to Afghanistan's General Directorate of Traffic, about 90,000 motor vehicles are imported into the country every year.
Gen. Asadullah Khan, head of the Kabul Traffic Department, said about 700,000 cars are registered in the capital. Corollas comprise the overwhelming majority, and other Toyota models — particularly sports utility vehicles such as Land Cruisers, RAV4s and 4Runners — make up much of the rest.
"Toyota Corollas are economical on gas, they are cheap to purchase and it's easy to find spare parts everywhere in the country," Khan said. In contrast, he said, if the owner of a Mercedes-Benz wants to get spares for his vehicle, he'll have to order them from United Arab Emirates and deal with the complications and expenses of importing them to Afghanistan.
Typical Corolla prices, which include customs and registration fees, vary from $15,000 for a 2013 model to $1,000 for a car from the early 1970s.
Since Toyota introduced the Corolla almost 40 years ago, it has become the world's best-selling model with over 40 million cars sold. It has gone through 11 redesigns and has been gradually bulked up from the original subcompact to the midsize family sedan of today.
In the 1940s, '50s and '60s, Fords and various GM models were by far the most popular cars throughout Afghanistan. In the 1970s and '80s, after the Soviet invasion, Russian Volgas and Moskvichs dominated.
But when the Taliban conquered Kabul and overran much of Afghanistan in the 1990s, they started importing secondhand Corollas. Afghani drivers, looking for cheap, reliable, fuel-efficient cars, followed suit and Corollas quickly overwhelmed all competitors. It helped that Corollas happen to be popular in other nearby nations, such as Pakistan, Iran and the Gulf countries.
Taliban car bombers still occasionally use Corollas in attacks on government or coalition forces. But because their suspension tends to sag under a heavy load of explosives in the trunk — a sure giveaway at the frequent police checkpoints — car bombers generally pick some of the more robust SUVs, police officials say.
Askar Khan said Afghan buyers prefer used Corollas from Germany and Japan, because they tend to be properly maintained by their original owners. In contrast, many vehicles from the United States are insurance write-offs, which are imported damaged and repaired and repainted in one of the many mechanical workshops specializing in rebuilding Corollas in Afghanistan.
A cottage industry of mechanics and body shops has sprung up in Afghanistan dedicated to keeping Corollas running.
In most of the world, Corollas have a reputation as a responsible choice, offering efficiency and reliability at a reasonable price. But they are not the epitome of dash and exiting driving.
Afghan drivers, however, say they have discovered a more practical characteristic: The Corolla's tight turning radius makes it ultra-responsive on the country's narrow, congested and potholed roads, where cars often compete with pedestrians, cyclists, vendors and donkeys.
"It's very maneuverable, which makes it easy to get around holes in the roads and other obstacles, even when you're driving fast," said Shir Shah, a Kabul taxi driver. "And if you hit a traffic jam on a city street, it's easy to make a quick U-turn and try to find an alternate road."
Showing off his prized possession, his newly repainted 1986 yellow-and-white Corolla, Shir Shah said it was ideal for a taxi, offering good interior and trunk space. "It can transport an entire family, no problem."
One concern many drivers have, however, is that it's difficult for one Corolla to stand out among thousands of identical vehicles. As a result, many individualize their cars with Afghanistan's national coat of arms or photos of their favorite warlord. Others adorn them with stickers like "Beautiful Corolla" or "Fantastic Corolla," but also — oddly for a placid family car — "Corolla Road Rage" or "Mad Max Corolla."
They sometimes sport Japanese inscriptions, which nobody pretends to understand. Some owners leave the original license plates on their cars, especially if they're German, covered only partially by new Afghan tags. Some see Western insurance markers as a point of pride.
Foreigners in Afghanistan have long joked that Afghanistan is where the world's Corollas come to die. But Afghan's take issue with that description.
"They come here to die?" asked a puzzled Askar Khan while leading reporters through dozens of parked Corollas in his dealership at the eastern edge of Kabul. "But Corollas never, never die. They drive on forever."
Zubair Babakarkhail contributed to this report.
---
---
---
---