75th Iwo Jima commemoration could be Camp Pendleton's last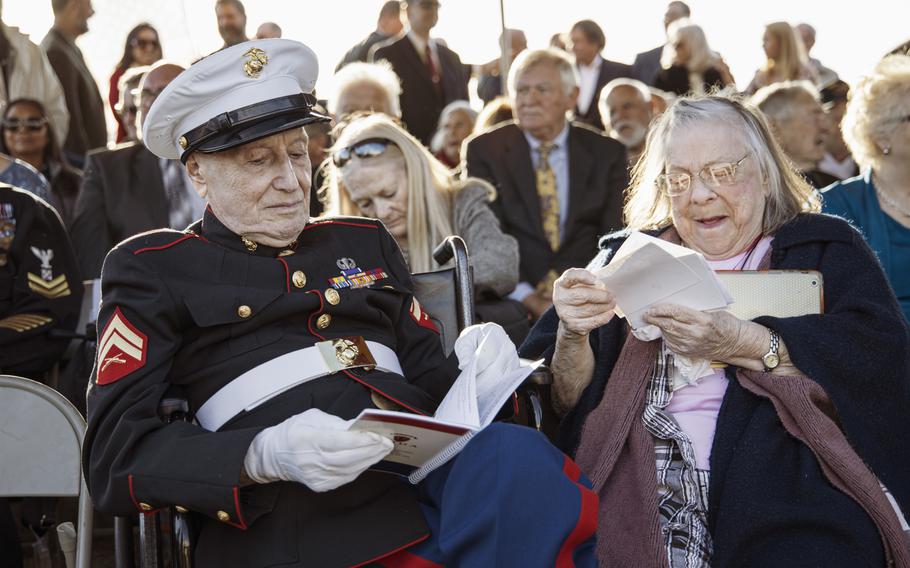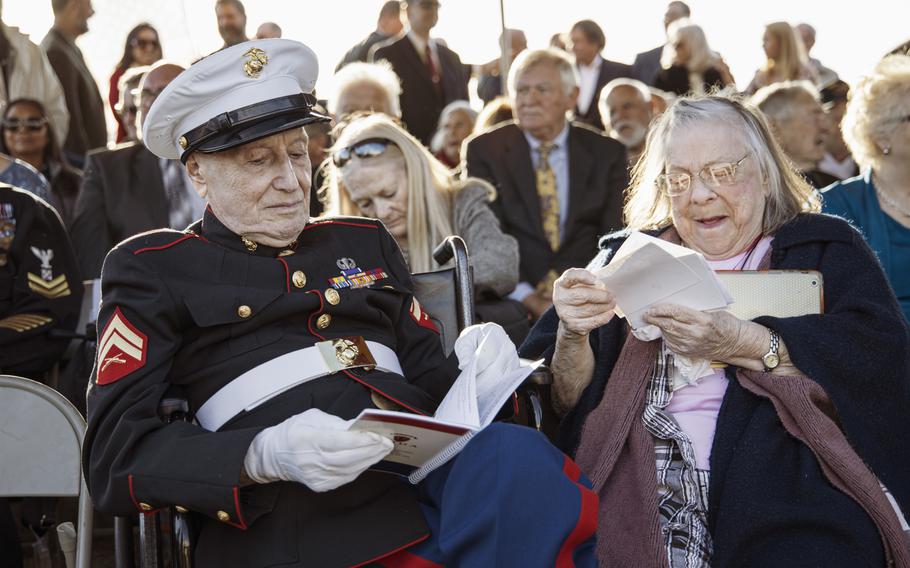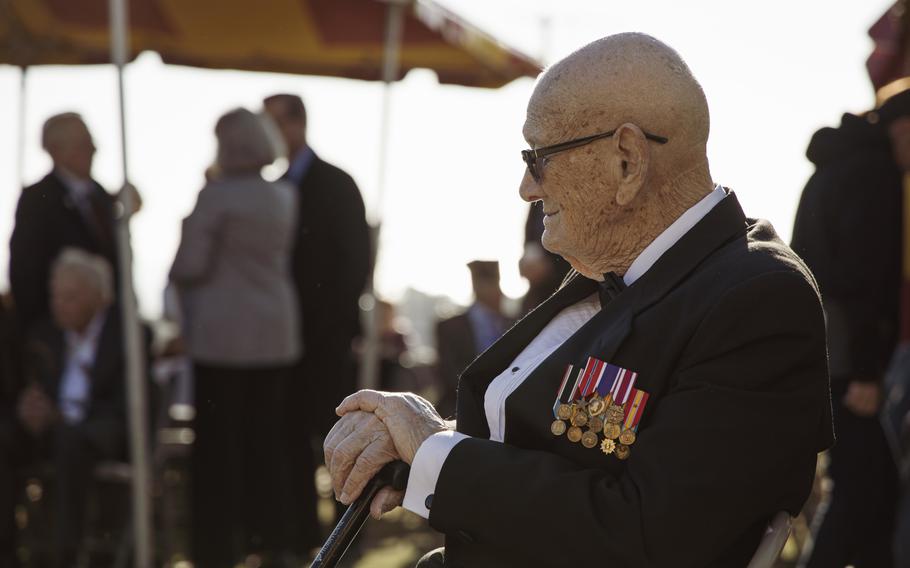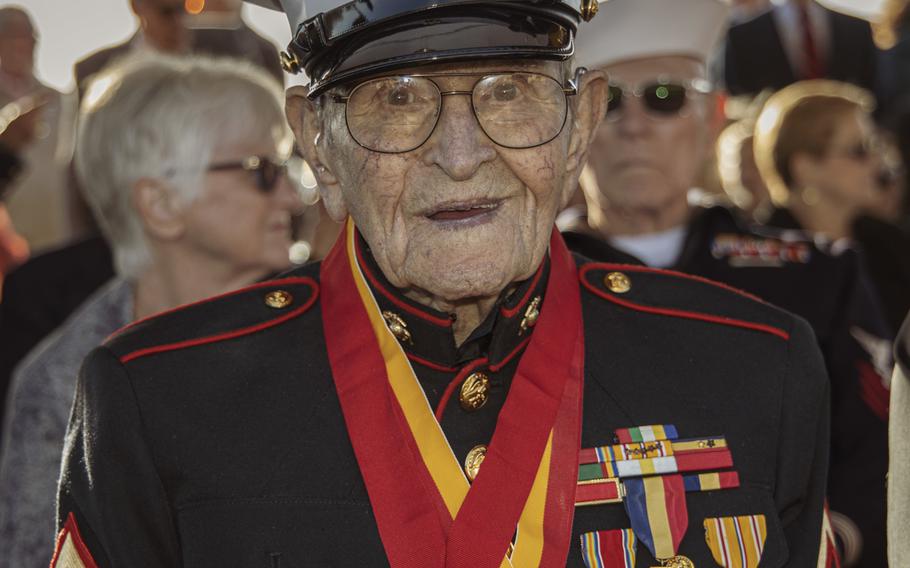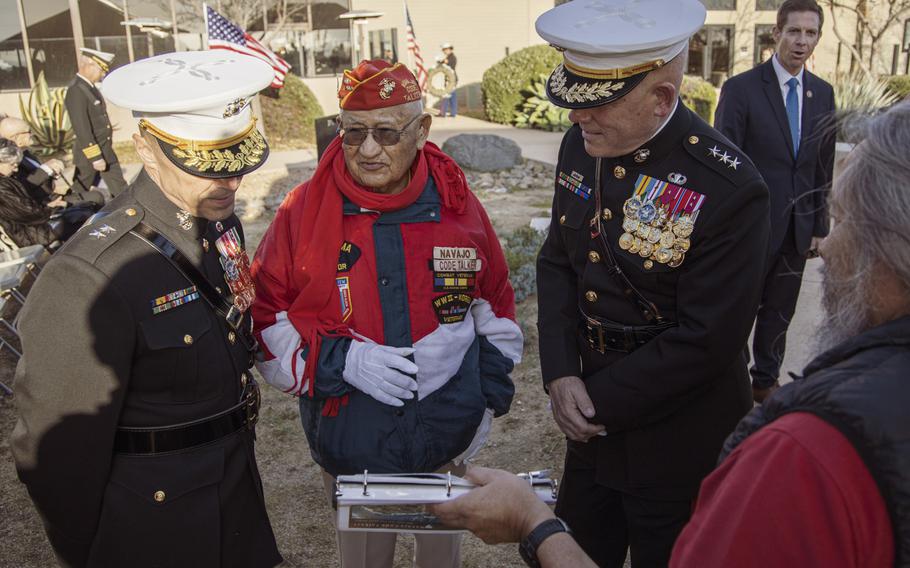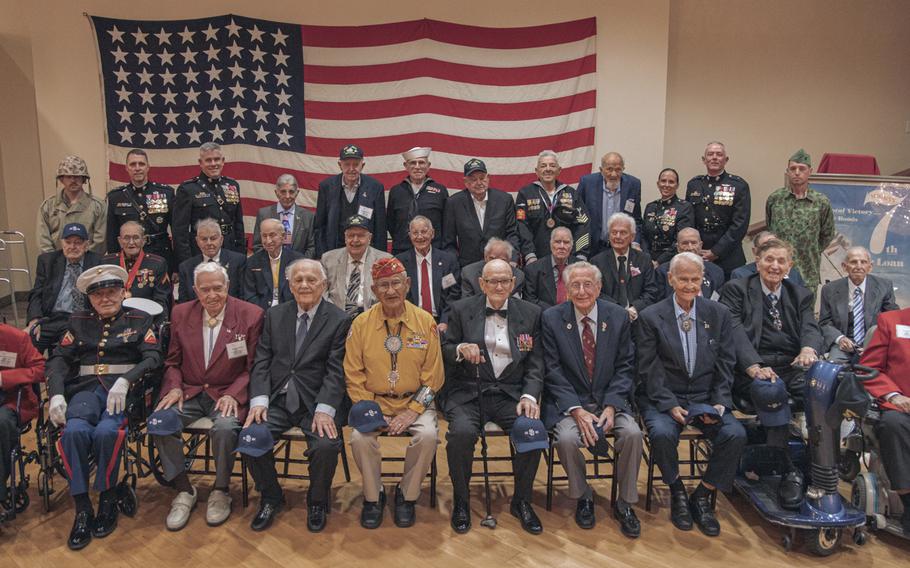 A ceremony in California marking the 75th anniversary of the World War II Battle of Iwo Jima is expected to be the last formal West Coast gathering of veterans of the 36-day fight to take the volcanic Pacific island from the Japanese.
For three days last week, the Iwo Jima Commemorative Committee and Marine Corps Installations-West hosted 28 Marines and sailors who were among the tens of thousands of Americans who fought to secure the rock as part of the campaign that was critical to Allied victory in the Pacific theater.
Some of the "old breed" donned Marine or Navy dress uniforms or simply displayed their medals during the annual reunion, which the service said has been hosted by Camp Pendleton for 30 years. But with the number of still-living veterans dwindling, this year's event is expected to be its final iteration, the Marine Corps said in a statement this week.
The battle, where the iconic photo of the Marine flag-raising on Mount Suribachi was taken, is deeply ingrained in the service's identity. Many Marines regard with awe those who fought against dug-in and fortified Japanese forces.
Nearly 7,000 of the over 70,000 Marines who fought to take the island were killed, making it one of the war's bloodiest battles.
After coming ashore on Iwo Jima's black sand beaches, 22 Marines earned the country's highest valor award during the battle — more than one-quarter of the Corps' 82 Medal of Honor recipients from the entire war.
---
---
---
---