31 states, territories want National Guard to stay deployed on coronavirus missions into the fall, possibly Christmas
---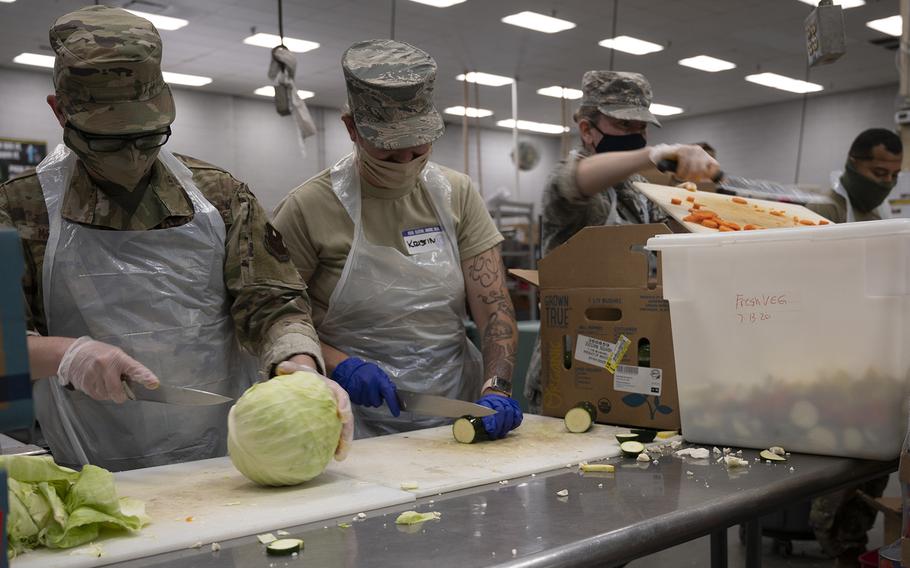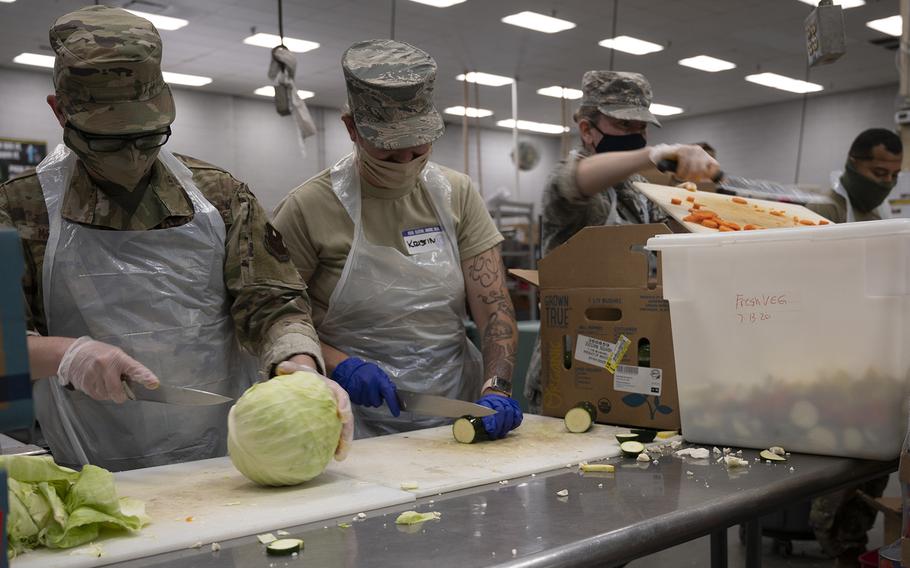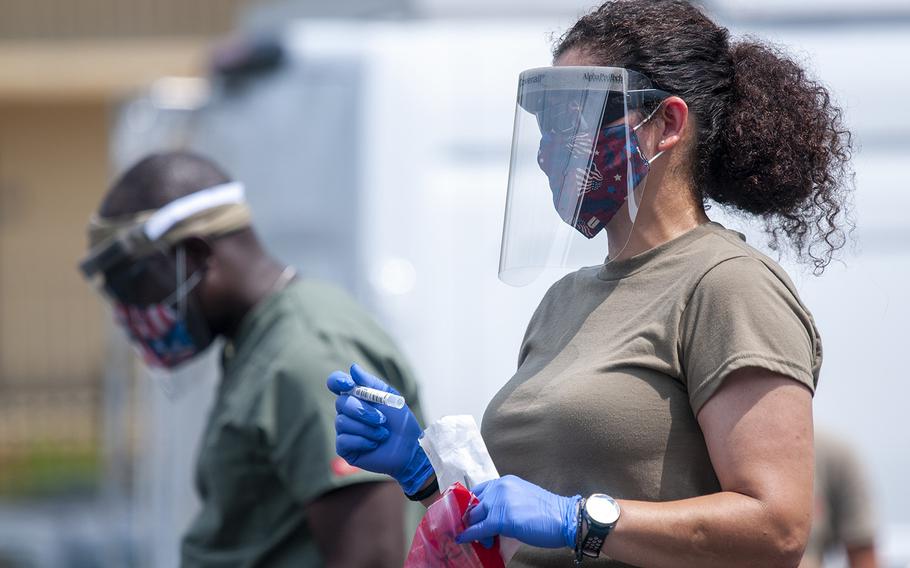 Stars and Stripes is making stories on the coronavirus pandemic available free of charge. See other free reports here. Sign up for our daily coronavirus newsletter here. Please support our journalism with a subscription.
WASHINGTON — Governors for 31 states and territories are seeking federal funds to keep National Guard troops deployed on coronavirus missions into the fall — possibly to Christmas, Pentagon officials said Wednesday.
The Defense Department has not made a determination whether the Title 32 orders, which grant troops federal pay and benefits but keeps them under state control, will extend beyond Aug. 21, when the military's federal coronavirus relief mission is set to end.
Master Sgt. Michael Houk, a Pentagon spokesman, said defense officials are continually assessing governors' needs during the pandemic.
"As in all national-level emergencies, the Secretary of Defense makes the final decisions regarding the length of time National Guard members are activated under federally funded orders, while the soldiers and airmen remain under the operational control of the governors," he said in a statement.
As of mid-July, there are about 29,700 Guard troops deployed across the country for coronavirus relief, which started in early March in most states, according to the Defense Department. In early June, the Guard's deployments for coronavirus missions and racial justice protests increased the number of troops on the ground to a peak of 75,000 soldiers and airmen. It marked the largest domestic use of the Guard in noncombat operations.
In addition to coronavirus and protests missions, there are an additional 2,400 Guard troops along the U.S.-Mexico border and more than 28,000 deployed overseas, according to the National Guard Bureau.
Governors can keep Guard troops deployed after the federal government pulls back financial support, but the states must pay for it. For troops, this could mean a reduction in pay, and it terminates soldiers' or airmen's eligibility for benefits such as health care and access to the GI Bill. Troops also cannot seek disability through the Department of Veterans Affairs if injured on state orders.
States and territories seeking extended federal funding for Guard troops include: Alabama, Colorado, Connecticut, Delaware, Florida, Georgia, Guam, Hawaii, Iowa, Indiana, Louisiana, Mississippi, Michigan, Missouri, North Dakota, Nebraska, New Hampshire, New Mexico, Nevada, Oregon, Puerto Rico, Rhode Island, South Carolina, South Dakota, Texas, Utah, the Virgin Islands, Vermont, Washington state, Wisconsin and West Virginia, according to Houk.
It was unclear Wednesday what the specifics are for each governor's request for federal funding extensions. But on Friday, Michigan Gov. Gretchen Whitmer sent a letter to President Donald Trump requesting he authorize the use of Guard troops through Dec. 31.
"The uncertain nature of this global pandemic makes the National Guard a critically important asset as we keep up the fight against [the coronavirus] together in the coming months," Maj. Gen. Paul Rogers, adjutant general, and director of the Michigan Department of Military and Veterans Affairs, said in a statement.
Beynon.Steven@Stripes.com Twitter: @StevenBeynon
---
---
---
---